Main content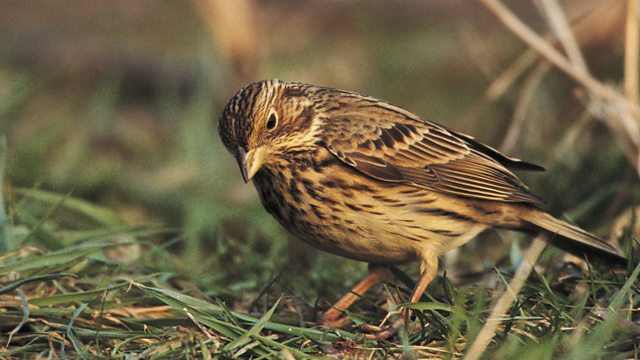 Corn Bunting
Steve Backshall presents the story and sound of the corn bunting.
Tweet of the Day is a series of fascinating stories about our British birds inspired by their calls and songs.
Steve Backshall begins May with the corn bunting. Corn buntings may be plain-looking birds which sing their scratchy songs from cornfields, but their private lives are a colourful affair and a single male bird may have up to 18 partners.
Corn bunting (Emberiza calandra)
Image courtesy of RSPB (rspb-images.com)
Featured in...
These birds are red listed by the RSPB, meaning they are of highest conservation concern.
Podcast
Discover birds through their songs and calls. 265 programmes of 90 seconds, over a year