Main content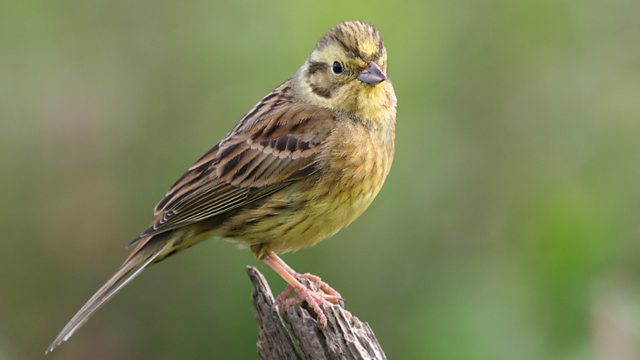 Yellowhammer
Steve Backshall presents the story and sound of the yellowhammer.
Tweet of the Day is a series of fascinating stories about our British birds inspired by their calls and songs.
Steve Backshall presents the yellowhammer. The yellowhammer is a member of the bunting family and its name comes from "ammer" the German for bunting. It's one of the few British birds to have its song transcribed into words and seems to be saying ..a little bit of bread and no cheese".
Yellowhammer (Emberiza citrinella)
Image courtesy of RSPB (rspb-images.com)
Podcast
Discover birds through their songs and calls. 265 programmes of 90 seconds, over a year