Main content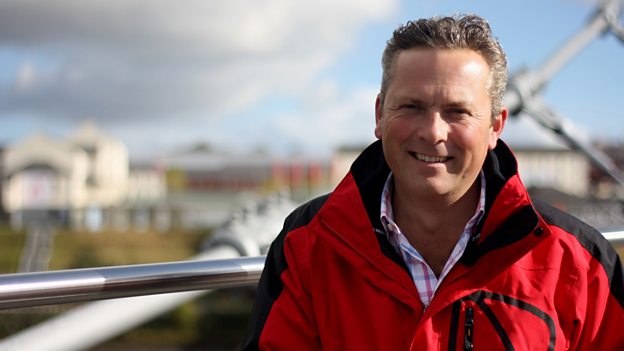 Dive WWII: Our Secret History
A deep water dive team search the seabed off the coast of Northern Ireland for the forgotten shipwrecks of WWII's Battle of the Atlantic.
Supporting Content
About the programme

Presented by Jules Hudson, the series follows underwater explorer and historian Ian Lawler who has compiled a unique map charting the locations of many of the wrecks. 4,000 ships were sunk during the Battle of The Atlantic with scores of unnamed wrecks still littering the seabed. With the help of naval historian Randy Papadopolous from The Pentagon and German U-Boat expert Axel Niestle onshore, Ian and his team of expert divers descend into the depths to unravel some of the lost secrets these wrecks contain and bring back stunning footage from the seabed.




On land, Jules explores Derry's central role in the battle revealing how the city was the site of the USA's first military foothold in Europe in1941. With local historian Richard Doherty, Jules visits the site where the US set up 'Base One' at Beech Hill. Little more than a perimeter fence and a some wartime 'nissen huts' now remain of what was once the location for a base that barracked hundreds of American soldiers, ammo dumps and supplies. 

Presenter Jules Hudson said: "From the sea bed off the coast of Ireland we have gathered images of ships and submarines that have lain lost and caught in a moment of time for over 70 years. They help tell the story of the battle and the men of all sides who fought it, and in doing so reminds us and younger generations of a titanic struggle that we should never forget".




"The Battle of the Atlantic was the longest campaign of the war. Without the endeavour of its prosecution, and the success of its outcome, it remains doubtful that the allied cause could ever have continued.  Certainly the liberation of Europe would have taken a very different form, if it happened at all. For me, it has been an enormous privilege to play a part in adding to the commemoration of a campaign that has fascinated me since I was a boy."




The dive team goes on the hunt for a U-Boat regarded as Hitler's most deadly submarine – one that some thought could've turned the Battle back in Hitler's favour had a new fleet of these super subs been launched. The Type 21 Electric Boat.