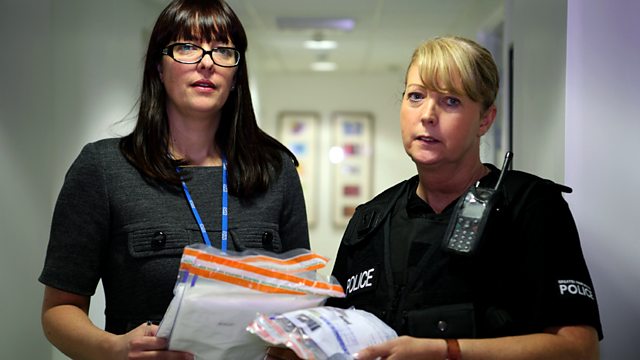 The Unspeakable Crime: Rape
This film explores rape in a way that has never been seen on British television before: from forensic medical to police investigation, court and beyond.
Juliet was attacked by a stranger on New Year's Eve, while Kellie had known and trusted her attacker for over a decade. In 2012 St Mary's, the UK's leading sexual assault referral centre, allowed exclusive access, opening its doors to cameras as they supported Juliet and Kellie as well as over 1,000 other victims of rape seeking justice or attempting to move forward with their lives.
Through the experiences of the victims, the specialists at St Mary's, Greater Manchester Police's Serious Sexual Offences Unit and the Crown Prosecution Service, this film offers a unique and revealing perspective on rape in Britain today.
Source Data
The statistics used in this documentary were based on research published in:
Credits
| Role | Contributor |
| --- | --- |
| Producer | Sara Hardy |
| Director | Sara Hardy |
| Producer | Blue Ryan |
| Director | Blue Ryan |
| Executive Producer | Emma Hindley |
The TV BAFTA Award Nominations 2014