Main content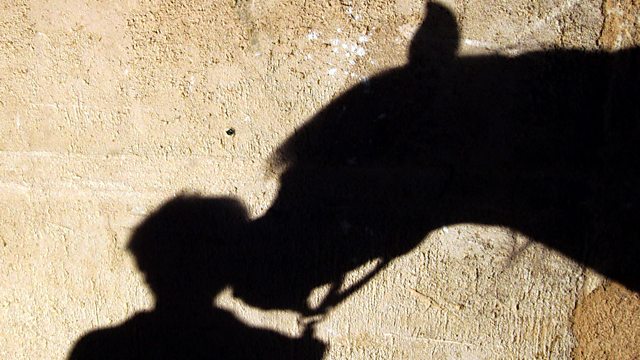 Can barrister Rebecca Nyman help an equine vet facing a case of serious professional misconduct? Stars Claire Rushbrook. From June 2013.
An equine vet's career is in jeopardy as he faces a disciplinary hearing for serious professional misconduct. Will his barrister Rebecca Nyman, played by Claire Rushbrook, be able to mount a credible defence? Gunnar Cauthery stars as the vet Falco Hermans.
Tilting The Odds is set at a Fitness to Practice hearing at the Royal College of Veterinary Surgeons. Falco Hermans is a vet in his thirties. Since qualifying he's built up a successful and lucrative practice as an equine vet in the racing town of Newmarket. He's got a big mortgage and three small children. He's facing a disciplinary hearing on several counts of misconduct. If he is struck off he faces financial ruin and disgrace in the racing community and in his home town.
BEHIND CLOSED DOORS:
Tilting the Odds
By CLARA GLYNN
Other parts played by members of the cast.
Producer/director: David Ian Neville.
Credits
| Role | Contributor |
| --- | --- |
| Rebecca Nyman | Claire Rushbrook |
| Chris Eyres | Nick Underwood |
| Falco Hermans | Gunnar Cauthery |
| Jennifer Macall | Jane Whittenshaw |
| George Witherington | Mark Straker |
| Mike Mcniesh | Matthew Watson |
| Emma Knightly | Hannah Woods |
| Writer | Clara Glynn |
| Director | David Neville |
| Producer | David Neville |