Main content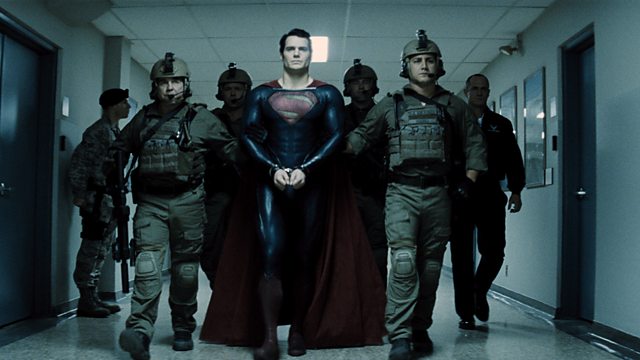 13/06/2013
Janice Forsyth reviews the week's top releases including Man of Steel and Joss Whedon's Much Ado About Nothing, plus she hears about the first ever Dunoon Film Festival.
Today's movie hour is brought to you by Janice and two trusty critics Alistair Harkness and James Kleinman.
They'll be reviewing the big release on everyone's lips MAN OF STEEL.
And we'll hear from the suited man himself, Henry Cavill.
Dan Stevens stars in another of this week's releases, SUMMER IN FEBRUARY. He tells us what the film means to him and we give it marks out of ten for you.
Joss Whedon spoke to Jonathan Melville about his adaptation of Shakespeare's MUCH ADO ABOUT NOTHING. Should you be dashing out to see it?
Also this weekend sees the first ever Dunoon Film Festival and live to tell us more about this celebration of Scotland in film will be Kirstin Innes, who assisted in the programming and Your Cheatin' Heart creator, John Byrne.
And finally, we catch up with John Murray, writer of a brand new musical, Sinatra: The Final Curtain, as well as the man who plays 'ol blue eyes, Moray Innes. We'll also have some
Classics from the king crooner to sing along to.
Last on
Music Played
John Kander

Cabaret

Performer: Liza Minnelli. Lyricist: Fred Ebb.

Hank Williams

YOUR CHEATIN' HEART

Barenaked Ladies

BOOMERANG

London Grammar

WASTING MY YOUNG YEARS

Neil Young & Crazy Horse

CINNAMON GIRL
Broadcasts