Main content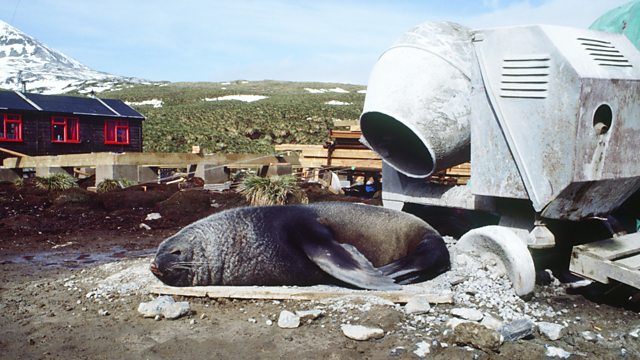 The Problem of Population
Monty Don presents a new series exploring the interface between a growing human population and wildlife. He begins with the example of the chimney swift in North America.
Monty Don presents Shared Planet, the series that looks at the crunch point between human population and the natural world. In this programme Howard Stableford reports from Connecticut on the complex decline of the once very ubiquitous Chimney Swift, a story Monty Don believes is the paradigm for the series. The wider issues of human population and nature are explored in the studio with Lord May, past president of The Royal Society and from Vienna, Professor Wolfgang Lutz, a specialist in human population dynamics.
Last on

Professor Lord Robert May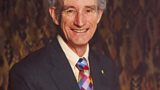 Robert, Lord May of Oxford, OM AC Kt FRS, holds a Professorship at Oxford University and is a Fellow of Merton College, Oxford. He was until recently President of The Royal Society (2000-2005), and before that Chief Scientific Adviser to the UK Government and Head of the UK Office of Science and Technology (1995-2000). He is also, amongst others things, a member of the UK Government's Climate Change Committee (an independent body established by the Climate Change Bill, to advise on targets and means of achieving them), a Non-Executive Director of the UK Defense Science & Technology Laboratories and until recently Chaired the Trustees of the Natural History Museum.
Professor Wolfgang Lutz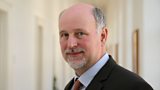 Professor Wolfgang Lutz is the founder and director of the Wittgenstein Centre for Demography and Global Human Capital, which was founded in 2011, based on the Wittgenstein Prize 2010 and created as a collaboration between IIASA (International Institute for Applied Systems Analysis), Vienna Institute of Demography and the Vienna University of Economics and Business.  He is also the director of the Vienna Institute of Demography; leader of the World Population Program in Laxenburg, Austria, and Professor for Social and Economic Statistics at the Vienna University of Economics and Business Administration.
Chimney Swifts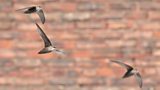 Chimney Swifts are aerial Insectivores, specifically hunting airborne insects.  They resemble other species of species of swifts, martins and swallows although as their common name suggests, they have a relationship with chimneys.  Today they live east of the Rockies in North America, mainly in the north eastern states like Connecticut and they use chimneys as a place to communally roost.

Chimney Swifts are in rapid decline, with the population reduced by over 50% in the last 40 years.  They are migrants, spending the winter in South America and DDT has been implicated in their decline.  Although DDT  is no longer used in North America that is not the case in some South American countries.  DDT reduces the airborne insect abundance, the Chimney Swift's staple diet.

Image courtesy of Michael Veltri.
Broadcasts