Main content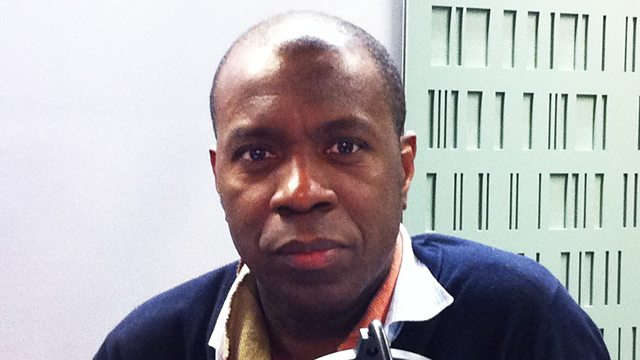 Clive Myrie talks to Mike Nowak
Clive Myrie speaks to Mike Nowak, a Pole who lived in the UK for many years, but who has now returned home to Warsaw.
BBC News presenter, Clive Myrie, presents the last of three interviews on immigration as seen from an immigrant's point of view.
As the son of Jamaican immigrants who came to the UK in the 1960s, Clive has a personal interest in this topic. Clive lived abroad as a foreign correspondent for almost 15 years, returning once or twice a year to see his family. After 2004 he noticed how much the UK was changing: the EU had expanded, Polish people were settling here in large numbers and the transformation came as a shock.
In the first programme he spoke to Alp Mehmet, Vice-Chair of Migration Watch. Then he met Sylvia Emenike who came to the UK from Jamaica in the 1950s and explored her experience of seeing other immigrant communities settling in the UK. In this, his third and final interview, he speaks to Mike Nowak, a Pole who lived for many years in Britain, but who has now returned home to Warsaw.
Mike came to England long before the 2004 enlargement of the European Union, so witnessed the increase in Polish immigration for himself. Suddenly he was able to speak in his mother-tongue all day, every day, and witnessed Polish shops and businesses starting up around him.
Recently he made the decision to return to Warsaw. Clive asks what changes Mike has seen back in Poland since he first left, and finds out where Polish opinion stands on further EU immigration.
9 things we learned from a One to One with Emily Maitlis