Main content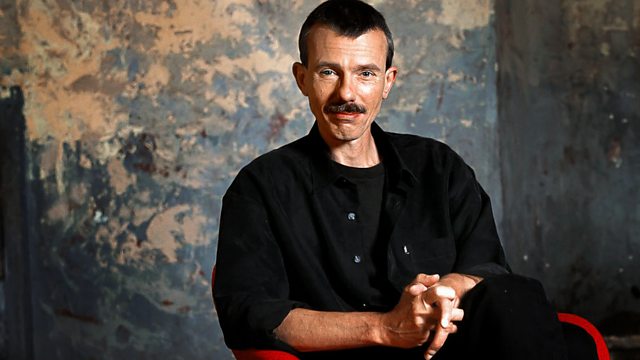 Honegger and Ibert - L'Aiglon
Jonathan Swain presents a performance of the opera L'Aiglon (The Young Eagle), a collaboration between Arthur Honegger and Jacques Ibert. Plus Robert Simpson's Fifth Symphony.
Jonathan Swain presents this week's Thursday Opera Matinee: L'Aiglon - 'The Young Eagle' - a little-known work which was a collaborative effort by two composers, both Arthur Honegger (who wrote Acts II, III, and IV) and Jacques Ibert (Acts I and V). The libretto by Henri Cain was based on Edmond Rostand's 1900 play about the life of Napoleon Bonaparte's son, the Duc de Reichstadt - known to Bonapartists as 'Napoleon II of France' and to almost everybody by the nickname L'Aiglon. The opera was first performed at the Opéra de Monte-Carlo in 1937.
After the opera, Afternoon on 3's celebration of the British symphony continues with a work by Robert Simpson. A conscientious objector, during World War II he studied composition with Herbert Howells whilst serving with a mobile surgical unit in the London Blitz. His Fifth Symphony was "dedicated in admiration" to the London Symphony Orchestra, who gave the premiere in 1973.
Arthur Honegger and Jacques Ibert: L'Aiglon
Duc de Reichstadt ..... Carine Séchaye (soprano),
Séraphin Flambeau ..... Marc Barrard (baritone),
Prince de Metternich ..... Franco Pomponi (baritone),
Maréchal Marmont ..... Benoît Capt (baritone),
Frédéric de Gentz ..... André Gass (tenor),
Military Attaché ..... Christophe Berry (tenor),
Prokesch-Osten ..... Sacha Michon (baritone),
Thérèse de Lorget ..... Carole Meyer (soprano),
Duchesse de Parme ..... Marie Karall (soprano),
Comtesse Camerata ..... Céline Soudain (mezzo-soprano),
Fanny Elssler ..... Antoinette Dennefeld (mezzo-soprano),
Lausanne Opera Chorus,
Lausanne Chamber Orchestra,
Jean-Yves Ossonce (conductor).
3.35pm
Robert Simpson: Symphony no. 5
BBC Symphony Orchestra,
Reinbert de Leeuw (conductor).