Main content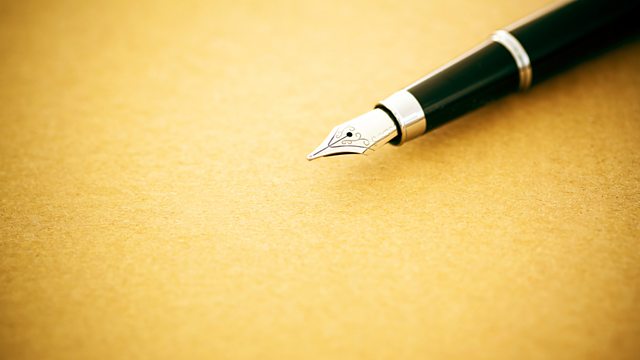 Untitled
Texts and music on the theme of the untitled, with readings by Andrew Scott and Amelia Lowdell. With Catullus, Wordsworth and Dickinson, plus Britten and Schumann.
It often seems that we live in a world where nothing exists unless it has a title of some kind. And yet there are experiences that we can't easily name... unique emotions that defy all categories. Our struggle to find a name sometimes expresses itself as poetry, sometimes as music... even if the attempt ends in failure. Of course attaching the word "untitled" to anything doesn't really help as this can serve as just another sort of title. That's the nature of things... or maybe just human nature.
In Words and Music this evening the actors Andrew Scott and Amelia Lowdell venture into the weightless world where experiences and what we call them have been allowed to float free... the realm of the untitled. Catullus, Wordsworth, Samuel Menashe and Emily Dickinson are swirling around with them out there as well as Benjamin Britten, Morton Feldman, Schumann and Conlon Nancarrow. There'll be others too although they may be hard to distinguish to begin with, having escaped their usual moorings. Should we revel in this buoyancy or prepare for a nasty fall? That's up to you.
Producer: Zahid Warley.
Music Played
Timings (where shown) are from the start of the programme in hours and minutes
"There came a wind like a bugle" by Emily Dickinson

Amelia Lowdell

"They flee from me that sometime did me seek" by Sir Thomas Wyatt

Andrew Scott

"There's no escaping the kissers, Flaccus" by Martial translated by James Michie

Amelia Lowdell

"The hollow of morning" by Samuel Menashe

Andrew Scott

"A flock of little boats" by Samuel Menashe

Amelia Lowdell

"All I want to do" by Hafiz translated by Matthew Rohrer

Andrew Scott

"Close, close all night" by Elizabeth Bishop

Amelia Lowdell

Catullus, translated by James Michie

Please tell me - that is if you don't mind me asking" by

Andrew Scott

"Khrushchev is coming on the right day" by Frank O'Hara from Lunch Poems

Amelia Lowdell

"A slumber did my spirits seal" by William Wordsworth

Andrew Scott

"The room of my friend" by Samuel Menashe

Amelia Lowdell

Amelia Lowdell

Amelia Lowdell