Main content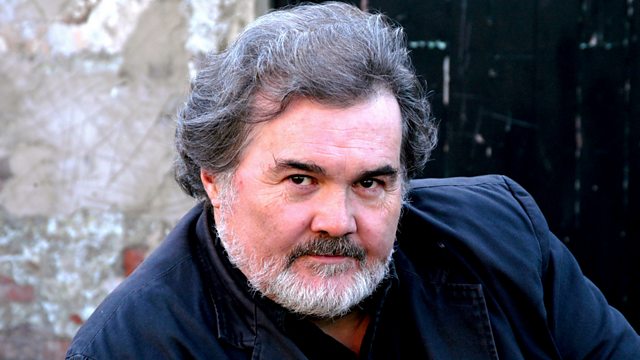 Sean O'Brien
Poet Sean O'Brien introduces his musical choices for a season featuring British music. Works by Steve Reich, Schubert, Vaughan Williams, Debussy, Prokofiev and Miles Davis.
As part of the British music season on Radio 3, poets from across the UK reveal their favourite music.
Sean O'Brien is a perfect choice for Private Passions because his poems capture the musical soundscapes of the north-east of England where he lives: the cries of gulls, the wash of the sea, the rumble of trains. In fact he's obsessed by trains, and for O'Brien, like many other poets, journeys by train are an inspiration and a form of meditation. So one of his choices is Steve Reich's hypnotic work Different Trains, in which the composer mixes fragments of train whistles and announcements. Sean O'Brien's other choices include Little Feat, Schubert, Vaughan Williams, Debussy's La Mer, and Prokofiev's film music for Eisenstein's Alexander Nevsky, a film he first saw when skiving off games as a 16-year-old. He used to be a drummer in a rock band and likes to listen to everything very loud, so Miles Davies is the perfect soundtrack to Sunday mornings ... Michael Berkeley's guest Sean O'Brien reveals his Private Passions.