Main content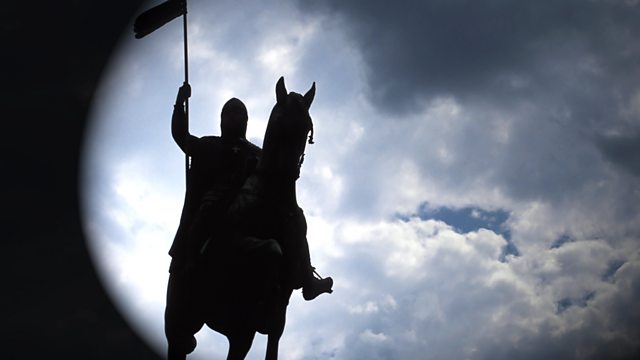 Sebald's Apocalyptic Vision
A sound essay on the writings of WG Sebald, as told through a Cologne theatre production of his novel The Rings of Saturn by director Katie Mitchell.
This Between the Ears offers an insight into one of the strangest and most original writers of the 20th Century, W. G. Sebald.
Polymathic and profound, the intricacies of Sebald's writing cannot be summarised or explained. But this programme hopes to explore a few of the themes that most preoccupied Sebald in his life and writing: in particular, memory, history and landscape.
A voluntary emigrant from Germany to England, Sebald settled in East Anglia in 1970. The Rings of Saturn, a book first published in German in 1995, recounts a long walk down the coast, from Somerleyton to Orford. The narrator is a man who seems to be partly based on Sebald himself.
Last year, the acclaimed theatre director Katie Mitchell put The Rings of Saturn or Die Ringe des Saturn on stage - not in England but in Cologne, Germany.
This programme follows her as she takes her German actors to East Anglia to experience at first-hand the landscape in which Sebald was writing and walking. They explore a coastline, which - as Sebald was acutely aware - looks out towards Germany, across what used to be known until the late 19th century as "the German Ocean".
The trip along the coast precipitates the actors' personal reflections and memories of their grandparents' generation during the Second World War and the way the history of that time has been handed down to them.
The programme introduces The Rings of Saturn through beautiful readings by the actor Stephen Dillane, interspersed with music by composer Paul Clark, and sounds recorded on the Suffolk coastline; but it also shows Sebald's contemporary importance in a world in which the significance of history, time and place can so easily be dismissed.
First broadcast in June 2013.