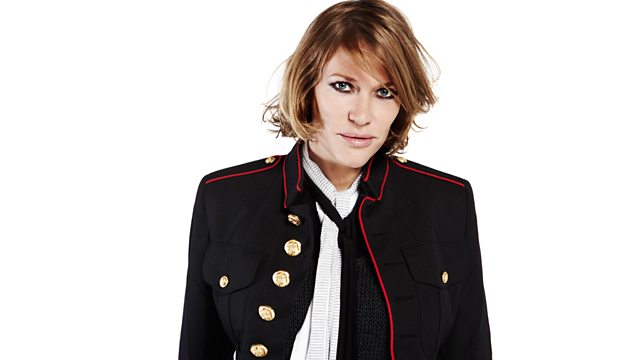 Cerys Matthews, Eve Branson, Margaret and Barry Mizen, Emma Decent
Libby Purves meets musician and broadcaster Cerys Matthews; Eve Branson, mother of Sir Richard; Margaret and Barry Mizen and actor and writer Emma Decent.
Cerys Matthews is a musician, broadcaster and author. Her book, Hook, Line and Singer, is a compilation of family songs with their history and tips on how they should be sung. Hook, Line and Singer is published by Particular Books. She is also appearing at the MBNA Chester Music Festival and is taking part in the 6 Music Prom at the Royal Albert Hall.
Eve Branson, Sir Richard's mum, trained as a ballet dancer before enlisting in the Women's Royal Navy Service as a signaller. After the war she became a 'Star Girl' air hostess on British South American Airways. She writes of this adventurous life in her memoir, Mum's The Word - The High Flying Adventures of Eve Branson, published by Author House.
Margaret and Barry Mizen are the parents of 16-year-old Jimmy Mizen who was killed during an attack in a bakery five years ago. Since his death Margaret and Barry have dedicated their lives to helping young people play a positive role in their community through The Jimmy Mizen Foundation. The book, Jimmy - A Legacy of Peace, written by Margaret with Justin Butcher, is published by Lion Hudson.
Emma Decent is a writer and actor. Her play, Beyond Dreams of Aberystwyth, tells the story of her father's secret past. After his death in 2009 Emma discovered she had a half-sister she knew nothing about. She wrote the play to discover why her father made the decision to abandon his daughter. Beyond Dreams of Aberystwyth is on at Hebden Bridge Little Theatre and the Greenbelt Festival, Cheltenham.
Last on
In the Studio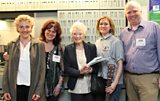 L to R:  Emma Decent , Margaret Mizen, Eve Branson, Cerys Matthew and Barry Mizen.<?xml:namespace prefix = o ns = "urn:schemas-microsoft-com:office:office" />
Credits
| Role | Contributor |
| --- | --- |
| Presenter | Libby Purves |
| Interviewed Guest | Cerys Matthews |
| Interviewed Guest | Barry Mizen |
| Interviewed Guest | Margaret Mizen |
| Interviewed Guest | Eve Branson |
| Interviewed Guest | Emma Decent |
| Producer | Paula McGinley |