Main content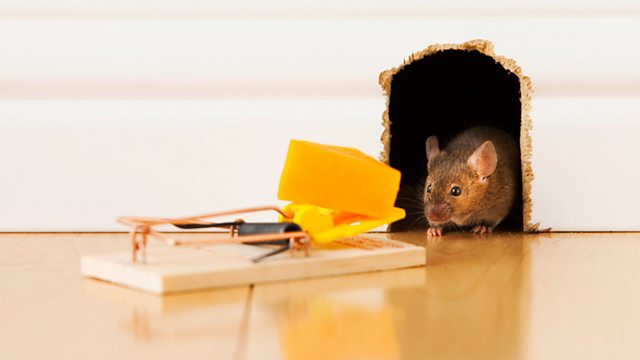 Disabled sport, infested houses, soap star diets
Peter White asks why young people with disabilities are struggling to get into sport. And does it matter if characters in soaps are unhealthy?
Young people with disabilities say they are struggling to get involved in sport because gyms, leisure centres and sports clubs do not have the facilities they need. It's less than a year since London hosted the Paralympic Games, under the motto "inspire a generation" - so why are some people facing such barriers to participating in sport?
What happens if you move into a new house, only to find it crawling with rats or other pests? Sellers have no legal obligation to declare infestations, which often leaves buyers having to pick up the bill to fix the problem. What can you do to protect yourself?
And does it matter if characters in our favourite soaps lead healthy lives? A university study of scenes from television soaps found plenty of references to alcohol and unhealthy food, but precious little talk of exercise or healthy eating. Does that reinforce bad habits, or are writers just reflecting the lives of ordinary people?
Producer: Andrew Silke
Presenter: Peter White.
Last on
Chapters
Green Deal

Fewer than 200 people have signed up for the scheme to make homes more energy efficient.

Duration: 05:12

Disabled sport

Young people with disabilities are struggling to find the right sports facilities.

Duration: 09:08

Rats

Should people have to come clean about pest problems when selling a house?

Duration: 06:50

Soap diets

Do the eating habits of our favourite soap characters affect our own?

Duration: 05:41

Leisure Credits

Holidaymakers warned of a new type of pressure selling that sidesteps European rules.

Duration: 05:17

Museum shops

Museums are increasingly using gift shops to supplement their income.

Duration: 07:47

E-tickets

Some passengers are being caught out by extra restrictions on rail e-tickets.

Duration: 02:59

Autotrader

Auto Trader appears in print for the last time this month before switching to digital-only

Duration: 04:08

Broadcasts