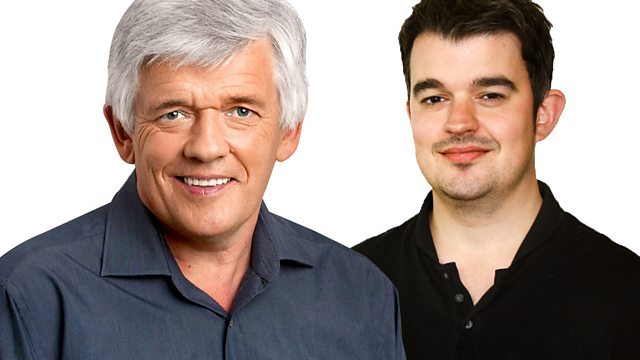 06/06/2013
Peter Allen and Chris Warburton with the day's news and sport. Local communities in England are being given greater powers to oppose onshore windfarms. Under the new plans, more weight will be given to the "visual impact" of developments and local opposition will override national green energy targets. But at the same time energy firms will be told to offer communities better financial incentives to back local windfarm projects - like lower electricity prices. We spoke to the Conservative Energy Minister Michael Fallon.
Ed Miliband has pledged to cap the overall welfare bill to try to turn the economy around if he's successful at the next election. The Labour leader said the amount people can receive would be tapered according to how much they'd paid in tax and national insurance over their working life. And he said he'd let councils negotiate lower rents with landlords to cut housing benefit and free up money for housebuilding. We spoke to a panel of guests to investigate the plans further - a former Labour MP, the former Home Secretary Lord Reid and president of the pollsters YouGov.
We spoke to a mum of one year old twins who can cuddle her babies again. Her treatment for thyroid cancer means she became radioactive and a harm to people around her.
Last on