Main content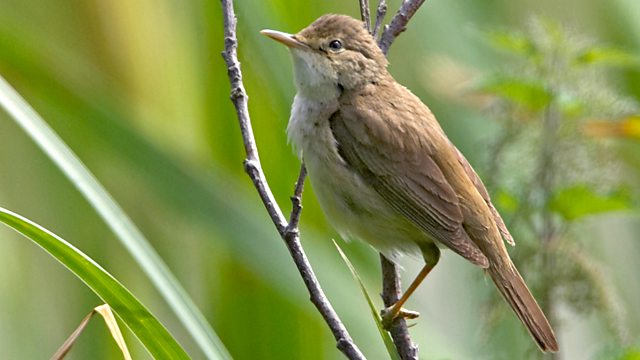 Marsh Warbler
The Marsh Warbler - Miranda Krestovnikoff narrates the story of this bird and its sound.
Tweet of the Day is a series of fascinating stories about our British birds inspired by their calls and songs.
Miranda Krestovnikoff presents the Marsh Warbler. Marsh warblers are astonishing mimics and when you hear one singing you could be forgiven for thinking that there's a flock of different species in the bush.
Last on

Marsh Warbler (Acrocephalus palustris)
Image courtesy of Tony Hamblin (rspb-images.com)
Broadcasts

Podcast
Discover birds through their songs and calls. 265 programmes of 90 seconds, over a year