Main content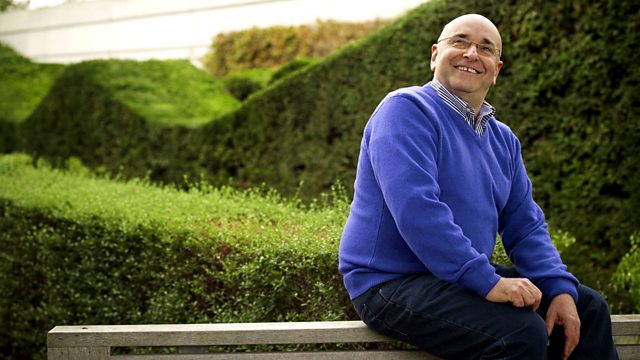 Monday - Rob Cowan
With Rob Cowan. Including Essential CD of the Week: British Light Classics; Artist of the Week: Dennis Brain; 20 Great British Works: Tallis: Spem in Alium.
This week as part of Radio 3 celebrating British Music, we begin our series of 20 Great Works. Every weekday during June at 11am Rob and Sarah present a classic recording. Composers featured include: Tallis, Handel, Elgar, Delius and Britten.
9am
A selection of music, including the Essential CD of the Week: British Light Classics
9.30-10.30am
A daily brainteaser, and performances by our Artists of the Week, Dennis Brain.
10.30am
In the week that celebrates World Environment Day, Rob's guest is Dr George McGavin, author, lecturer, explorer and television presenter. George has used his expertise in biology and entomology to present several BBC series: most recently Planet Ant: Life inside the Colony, and also Expedition, Afterlife and The Dark. George is a regular contributor to The One Show and has several insect species named in his honour. He worked for 25 years at Oxford University and taught biological and human sciences and he now gives talks about insects, ecology, evolution, conservation and exploration. He is a fellow of the Linnean Society and the Royal Geographical Society and an Honorary Fellow of The Society of Biology.
11am
20 Great Works celebrating British music
Tallis: Spem in Alium
King's College Cambridge
David Willcocks (director)
Brahms:Symphony No.2
The Building a Library recommendation from last Saturday's CD Review
Producer: Sarah Devonald.
Music Played
9.02: Rob's Essential CD of the Week

9.30:

9.34: Artist of the Week - Dennis Brain

10.08: Artist of the Week - Dennis Brain

10.30: George McGavin's Choices

11am: 20 Great British Works celebrating British Music

11.12: Building a Library choice from last Saturday's CD Review