Main content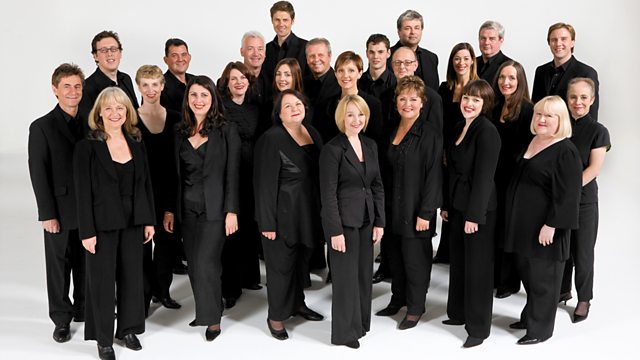 BBC Singers - Bath Festival 2013
In St Mary's Church, Bathwick, the BBC Singers conducted by Paul Brough perform a wide-ranging programme for the 2013 Bath Festival, including music by Ravel, Kodaly and Gesualdo.
Recorded in St Mary's Church, Bathwick
Presented by Petroc Trelawny
The BBC Singers, conducted by Paul Brough, perform a characteristically wide-ranging programme for the 2013 Bath Festival.
Gesualdo: Tenebrae Responsories
Paul Crabtree: Nine Tenebrae Responsories on Songs by Bob Dylan
Maurice Ravel: Trois Chansons
Jazeps Vitols: The Castle of Light
Bernard Hughes: The Death of Balder
Zoltan Kodaly: Matra Pictures
Myths, monsters and magic are the themes of the 2013 Bath Festival, and this BBC Singers concert explores them in choral form. Ogres and birds-of-paradise can be found in Ravel's enchanting Trois Chansons, Jazeps Vitols tells of a magical underwater castle, and Zoltan Kodaly conjures up peasant life in the Matra mountains - including an appearance by Hungary's own Robin Hood. Bernard Hughes' miniature choral opera retells a Nordic myth about the death of Balder - favoured son of the Norse Gods.
In the first part of tonight's concert, the BBC Singers acknowledge the death, 400 years ago this year, of one of music's most tortured souls - the great Renaissance Italian composer Carlo Gesualdo, performing a selection of his anguished motets for Holy Week. Alongside them, modern reinterpretations of those sacred texts, in which they are fused with the words and melodies of Bob Dylan, by the Anglo-American composer Paul Crabtree.