Main content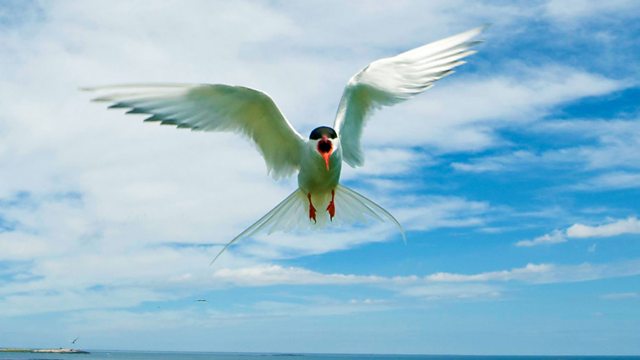 Arctic Tern
The Arctic Tern - Miranda Krestovnikoff narrates the story of this bird and its sound.
Tweet of the Day is a series of fascinating stories about our British birds inspired by their calls and songs.
Miranda Krestovnikoff presents the Arctic Tern. Arctic terns are superlative birds. They're best known for seeing more daylight than any other bird as they migrate between the Antarctic seas, where they spend our winter, and their breeding grounds in northern Europe - a staggering round trip of over 70 thousand kilometres.
Podcast
Discover birds through their songs and calls. 265 programmes of 90 seconds, over a year