Main content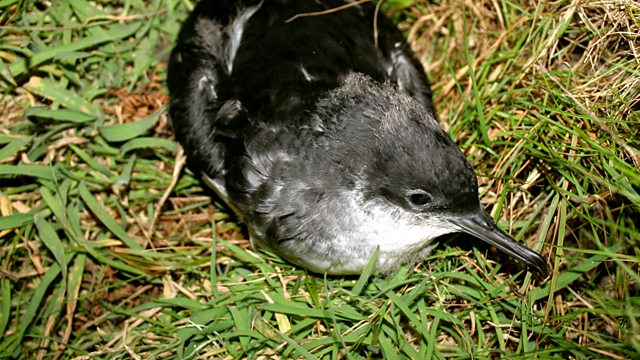 Manx Shearwater
The Manx Shearwater - Miranda Krestovnikoff narrates the story of this bird and its sound.
Tweet of the Day is a series of fascinating stories about our British birds inspired by their calls and songs.
Miranda Krestovnikoff presents the Manx Shearwater. Around 90% of the world's Manx Shearwaters breed around our coasts, most on remote islands such as Skomer, Skokholm and Rum. The steep-sided mountains of Rum hold the largest colony in the world, and the grassy mountainsides are riddled in places with their nest burrows.
Last on

Manx Shearwater (Puffinus puffinus)
Broadcasts

Podcast
Discover birds through their songs and calls. 265 programmes of 90 seconds, over a year