Main content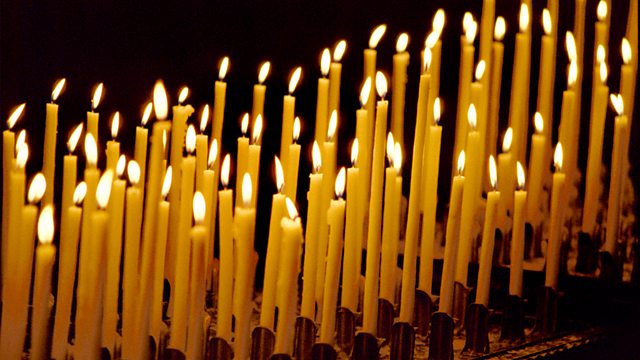 22/05/2013
A reading and a reflection to start the day with the Rev'd Mary Stallard.
Today's Prayer from the Rev'd Mary Stallard
Good morning, 
I was trying to do too many tasks in a short timescale the other day rushing between meetings when I must have lost my purse. The fact I can't  remember clearly the sequence of events tells me I wasn't attending to anything properly at that moment.
In the process of replacing all the things I lost I've been confronted with the half-finished things I'd meant to sort out – old receipts, a cheque I should have put into the bank and useful phone numbers I'd intended to put in my diary.
It's been a nuisance having to sort this out, but it's made me reflect a little on how I deal with the busyness of my life.
Many of us live with a certain amount of pressure and I have to admit that I do enjoy having lots of projects on the go. But perhaps when I've tried to fill my days with too much activity or spread my attention too thinly I've been at risk of losing more than just my possessions.
Material things can usually be replaced, however, significant moments or life-experiences we allow to slip-by, can be much harder to make up for.
In the Gospels Jesus met two sisters: Martha who rushed around busily doing everything she could until she became stressed and Mary who sat down and simply listened to him. Jesus had words of challenge for Martha saying, "you are worried and bothered about so many things; but only a few things are necessary, really only one,.. Mary has chosen the good part."
Finding balance in our lives is not easy, but unless we make some space to consider what's truly important perhaps we risk losing the things of most worth.
Living God, help me to treasure moments of stillness today, so I can try to live more fully in the present moment. If I'm tempted to fill my life with lots of activity help me to be calm and to find your peace. Amen.