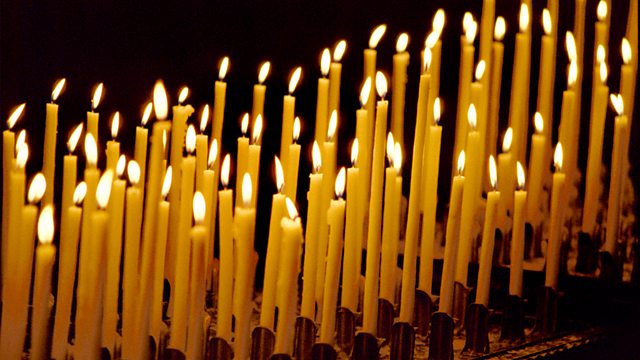 21/05/2013
A reading and a reflection to start the day with the Rev'd Mary Stallard.
Last on
Today's Prayer from the Rev'd Mary Stallard
Good morning,
It's an important time in the gardening world, as the Royal Chelsea Flower Show is 100 years old. Doubtless there'll be a chance to look back over the years at the changing fashions in planting and landscaping. I'm pretty clueless when it comes to recognising plants, but like many people, I still love spending time in gardens and appreciate the beauty and surprise of watching things grow.
Gardens can connect with us at a deep level: There's something about handling soil, or getting closer to the earth that speaks to our fragile humanity and our fundamental nature as creatures. Plants and seeds show us vividly a life-cycle of new growth, flowering and decay which we can relate to.
The same link has been made many times in religious traditions in which the imagery of gardening and planting occurs repeatedly. Some of the greatest moments in the drama of the Christian story are set in a garden – from Adam and Eve in Eden right through to Gethsemane, where Jesus prayed before his death. In the cemetery, which was the scene of his resurrection, Mary Magdalene famously mistook Christ for a gardener. And the closing book of the Bible, Revelation, ends with a vision of a tree that reminds readers of the beginning of all things in Genesis.
One of the most powerful aspects of horticulture is that it draws us into a work which we can't do on our own:  Gardeners like farmers are very aware of how difficult it can be to find ways to co-operate with our environment and work with the forces of nature: balancing the responsibility of planting with the vulnerability of dealing with fragile living things. To my mind, this gives us a glimpse of what a God's-eye-view of creation might look like.
God of beauty and growth, open our eyes to the wonder of creation. Help us notice and tend your gifts, that we may be careful co-workers with you. Amen.