Main content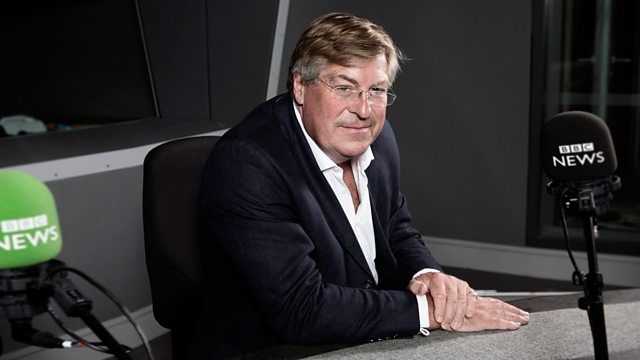 Woolwich murder; Prosperity Gospel; Saints
William Crawley looks at the religious implications of the Woolwich murder, and Dotun Adebayo explores why the controversial Prosperity Gospel is flourishing in Britain.
The Church of England has published new legislative proposals to enable women to become bishops. Bishop Nigel Stock talks to William Crawley.
Dotun Adebayo sets out to discover why the controversial Prosperity Gospel flourishing in Britain
Is turning away from our religious heritage a political mistake or would embracing it mean a return to a pre-Enlightenment age? William debates with Phillip Blond, Director of ResPublica, and the philosopher Simon Glendinning. For futher information go to www.howthelightgetsin.org
Michael Landy's exhibition 'Saints Alive' opened at the National Gallery this week. Charles Carroll takes a tour of the exhibition and discovers what inspired Landy's unique interpretation of the lives of the Saints.
Paddy Agnew from the Irish Times on the beatification this weekend of the Sicilian Priest who stood up to the Mafia and paid for it with his life.
Trevor Barnes reports from Woolwich on how the faith communities are coping in the aftermath of the murder of Drummer Lee Rigby.
How should the Muslim community tackle extremism? William debates with Kadeer Baksh, Chairman of the Luton Islamic Centre, Asghar Bakari from the Muslim Public Affairs Committee and Alexander Hitchens from the International Centre for the Study of Radicalisation.
Presenter: William Crawley
Producers: Carmel Lonergan, Jill Collins
Series Producer: Amanda Hancox.