Main content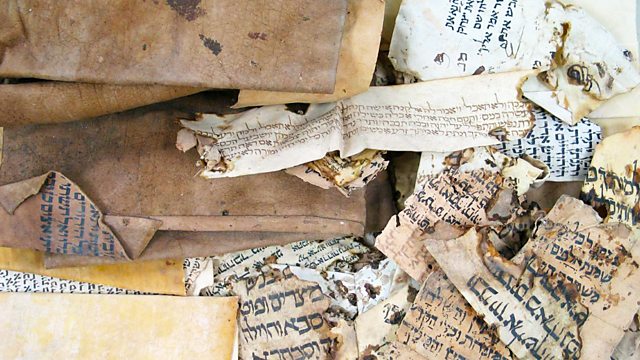 Ben Outhwaite reads private letters between merchants to reveal an international trade network uniting Jews, Muslims and Christians across the medieval Mediterranean.
Ben Outhwaite, Head of the Genizah Research Unit, shows how private letters between medieval merchants reveal an international trading network that united Jews, Muslims and Christians across Europe, North Africa and the Middle East.
The Cairo Genizah is a treasure trove of manuscripts from the Ben Ezra synagogue in Old Cairo that portrays over 800 years of community life. Rediscovered in the 19th century, this vast communal paper-bin contained hundreds upon thousands of scraps of rag-paper and parchment. It's an unedited archive of prayers, letters, poems, magical spells, alchemical recipes, children's exercise books, divorce deeds and pre-nuptial agreements that paints a lively and intimate picture of daily medieval life in Egypt and the Eastern Mediterranean.
Produced by Michele Banal and Miranda Hinkley.
First broadcast in May 2013.