Main content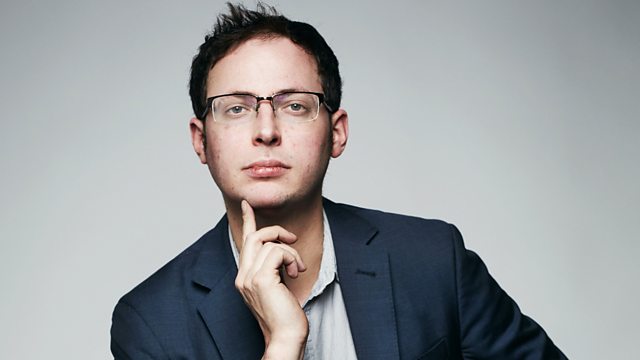 Race, Nate Silver, RB Kitaj, Philanthropy
Presented by Philip Dodd. Including a review of David Mamet's play Race, statistician Nate Silver, a British Museum collection of prints by RB Kitaj and a debate on philanthropy.
Philip Dodd reviews the UK premiere of David Mamet's controversial play Race and discusses its impact and arguments with Susannah Clapp and Kit Davies.
Nate Silver is the star statistician who accurately predicted the results of every state in the 2012 US election. He tells Philip why every child should study statistics and whether careful data analysis could have predicted the attack on the World Trade Center in New York in 2011.
Not long before his death the artist RB Kitaj donated a collection of over 300 of his prints to the British Museum now some of them are in display for the first time. Philip Dodd has been to see them and asks why the artist might have chosen the British Museum to host this collection.
The gap between the very wealthy and the poorest is ever widening whilst private donations to charities and good causes are shrinking. A new book calls for a societal change in our attitude to philanthropy. Philip and guests discuss the moral implications of giving and being grateful.
Last on

Chapters
Race

First night review of the controversial play Race with Susannah Clapp and Kit Davis.

Duration: 11:45

Nate Silver

Nate Silver, the star statistician, talks to Philip Dodd.

Duration: 14:06

Philanthropy

John Nickson and David McCoy discuss the moral implications of giving and being grateful.

Duration: 11:45

RB Kitaj

Philip Dodd and Ian Christie ask why Kitaj donated his prints to the British Museum.

Duration: 07:28

Kitaj Prints

As part of the Recent Acquisitions exhibition Kitaj prints will be on display at the British Museum, London until 1st September.

Red Dancer of Moscow, by R.B. Kitaj, 1975, screenprint, photo-screenprint. © The Trustees of the British Museum.

Philanthropy

Giving Is Good For You: Why Britain should be bothered and give more by John Nickson is published by Biteback Publishing from 6th June.

Nate Silver

The Signal and the Noise: Why So Many Predictions Fail — but Some Don't by Nate Silver is published by Penguin.

Broadcast