Main content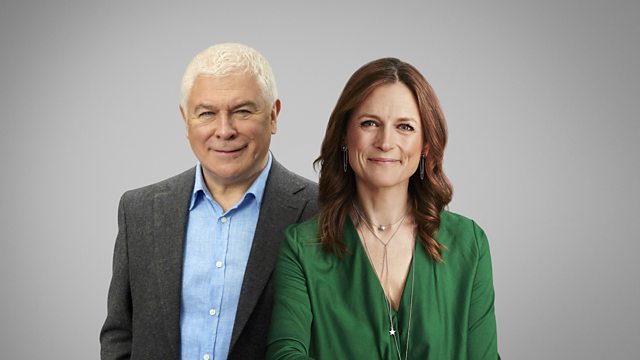 Friday - Sean Rafferty
Sean Rafferty presents the programme from the BBC's Salford studios, with guests including bandoneon player Eduardo Garcia and Ensemble Deva.
Sean Rafferty is in the BBC's Salford studios, and his guests include bandoneon player Eduardo Garcia, who will perform live ahead of his appearance at the Ulverston International Music Festival.
Also in the studio are Hannah Roberts, Sophie Rosa and Simon Parkin of Ensemble Deva. They will be playing live for us and talking about the brand new MBNA Chester Music Festival.
News headlines at 5:00 and 6:00pm
Email: in.tune@bbc.co.uk
Twitter: @BBCInTune.