Main content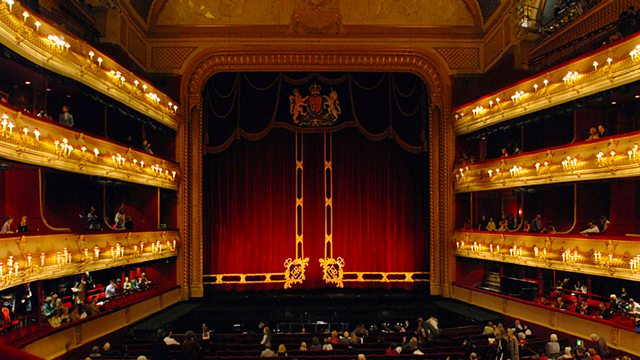 Verdi - Stiffelio
Penny Gore presents Verdi's Stiffelio from the Royal Opera House Covent Garden, in a performance conducted by Mark Elder. Plus the BBC Singers in A Choirbook for the Queen.
Verdi 200: Stiffelio.
As part of Radio 3's Verdi 200 celebrations, this Thursday Opera Matinee is another chance to hear the the Royal Opera's 2007 production of Verdi's Stiffelio, featuring tenor Jose Cura in the title role. S tiffelio, a Protestant priest, returns from a mission to find his wife Lina acting strangely towards him. When he finds out she's having an affair he has to decide if he can forgive her.
Plus more contemporary anthems for the Queen performed by the BBC Singers: music by John Rutter, Peter Maxwell Davies and John Tavener.
Presented by Penny Gore.
2pm
Verdi: Stiffelio
Stiffelio, a minister ...... Jose Cura (tenor),
Lina, Stiffelio's wife ...... Sondra Radvanovsky (soprano),
Stankar, Lina's father ...... Roberto Frontali (bass),
Raffaele di Leuthold ...... Reinaldo Macias (tenor),
Jorg, an elderly minister ...... Alastair Miles (bass),
Dorotea, Lina's cousin ...... Liora Grodnikaite (mezzo-soprano),
Federico di Frengel, Lina's cousin ...... Nikola Matisic (tenor),
Chorus and Orchestra of the Royal Opera House,
Mark Elder (conductor).
4.00pm
Choirbook for the Queen:
John Rutter: I my best-beloved's am
*Peter Maxwell Davies: Advent calendar
John Tavener: Take him, earth, for cherishing
BBC Singers,
*with Stephen Disley (organ),
Stephen Cleobury (conductor).