Main content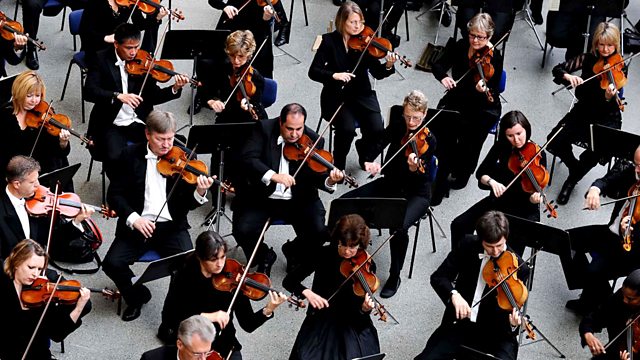 Presented by Penny Gore. The BBC Symphony Orchestra performs music by Rihm, Mahler, Shostakovich and Dvorak. Plus the BBC Singers in works by Alexander Goehr and Diana Burr.
Today's Afternoon on 3 features a concert the BBC Symphony Orchestra gave at the Barbican in London on Saturday night, featuring songs by Mahler, and Shostakovich's 11th Symphony - written to commemorate the 50th anniversary of the 1905 Russian Revolution. Plus a BBC SO studio performance of Dvorak's mighty Cello Concerto, and more contemporary anthems to celebrate the Queen's Diamond Jubilee from the BBC Singers.
Presented by Penny Gore.
2pm
Rihm: Nähe-Fern-1 (UK premiere)
Mahler: Songs from Des Knaben Wunderhorn
with Johan Reuter (baritone)
2.35pm
Shostakovich: Symphony no. 11 in G minor (The Year 1905)
BBC Symphony Orchestra,
Ingo Metzmacher (conductor).
3.30pm
Choirbook for the Queen:
*Alexander Goehr: Cities and thrones and powers
Diana Burrell: O joyful light
BBC Singers,
*with Stephen Disley (organ),
Stephen Cleobury (conductor).
3.40pm
Dvorak: Cello Concerto in B minor, Op. 104
Marie-Elisabeth Hecker (cello),
BBC Symphony Orchestra,
Jiri Belohlavek (conductor).