Main content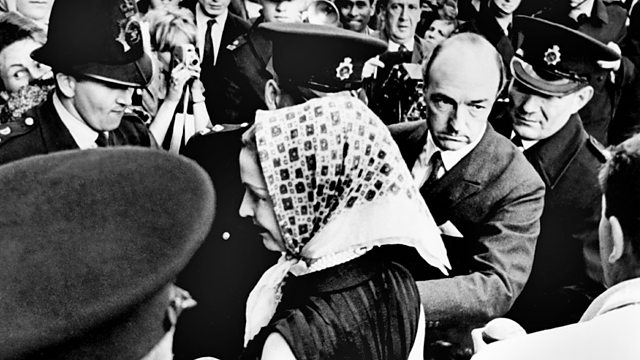 Profumo Confidential
In 1963, Tom Mangold covered the Keeler/Profumo Affair. He reassesses the story, re-interviewing some of the protagonists and revealing new archive he has discovered.
In 1963 Tom Mangold covered the Profumo Affair for the Daily Express. Minister of War John Profumo had admitted to an affair with Christine Keeler, who was allegedly also having an affair with a Russian Spy. The scandal led to the Minister's downfall, hastened the departure of the Prime Minister Harold Macmillan and led to the suicide of 'society osteopath' Stephen Ward, who had friendships with all the players and a louche life-style, and was hounded to trial on the flimsiest allegations of living on immoral earnings.
Hours before that trial verdict was due, Tom Mangold visited Stephen Ward, only to find him writing suicide notes. Shortly after Mangold left, Ward killed himself.
In Profumo Confidential, Tom Mangold stands back from the assignment of his life half a century ago, to explain and to reveal new facets of the event which more than any other etched the shape of a generation and changed the face of Britain for ever.
A few weeks ago Mangold acquired some remarkable new documents - the private notes of the right hand man to Lord Denning whose report on the scandal was published fifty years ago. The notes offer an extraordinary insight behind the scenes of the Denning investigation - as well as containing a vivid snapshot of Britain in the early sixties, as one ageing generation fought desperately to keep the swinging sixties at bay.
Mangold has also obtained the full manuscript of Ward's unpublished autobiography and, in this programme, Stephen Ward appears to speak from the grave - condemning the establishment hypocricies closing in on him.
The programme also features a full and exclusive broadcast interview with Mandy Rice-Davis, Christine Keeler's erstwhile companion.
Producer: Adam Fowler
A Whistledown production for BBC Radio 4.
Last on
Broadcast