Main content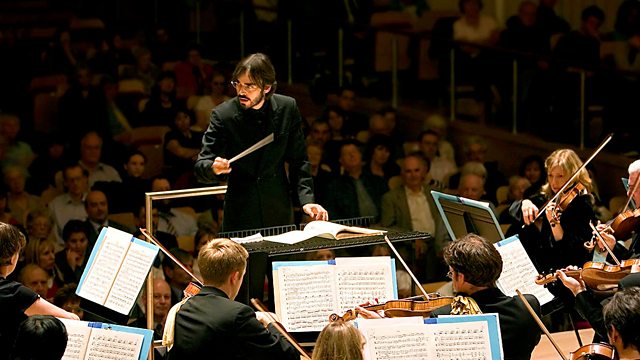 Chiyoko Szlavnics, Alvin Lucier, Iancu Dumitrescu
Robert Worby introduces highlights from the 2013 Tectonics festival in Glasgow, including music by Chiyoko Szlavnics, Alvin Lucier, Iancu Dumitrescu and Ana Maria Avram.
Robert Worby with highlights from the Tectonics festival in Glasgow, an event curated by conductor Ilan Volkov in association with the BBC Scottish Symphony Orchestra. Music includes a new work from Canadian composer and sound artist Chiyoko Szlavnics and the World Premiere of Iancu Dumitrescu's electric guitar concerto, performed by Sunn O)))'s Stephen O'Malley.
David Toop and sound artist Kaffe Matthews explore Alvin Lucier's I am sitting in a room.