Main content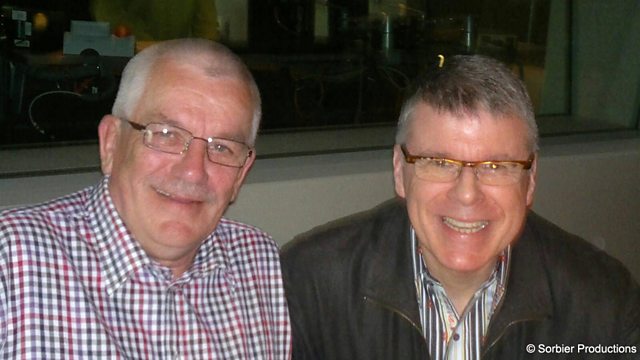 Còmhla ri Iain Mac'ille Mhìcheil
Iain Mac 'Ille Mhìcheil a' còmhradh ri Ailig Dòmhnallach a choisinn Bonn Òr aig a' Mhòd an uiridh. John Carmichael chats to Alec MacDonald who won a Gold medal at last year's Mod.
Còmhradh, craic is ceòl math tlachdmhor - gach oidhche Haoine, le Iain Mac 'Ille Mhìcheil. A-nochd bidh Iain a' cuir fàilte air Ailig Dòmhnallach à Moodiesburn . Buinidh Ailig ri Breascleit ann an Leòdhas agus choisinn e Bonn Òr airson seinn san t-Seann Nòs an uiridh aig Mòd Dhùn Omhainn. Sa phrògram, cluinnear na ceithir roghainnean ciùil pearsanta aig Ailig agus a bharrachd air a sin, cluinnear measgachadh de cheòl dùthchail, sean is ùr agus stuth Gàidhlig is Ceilteach.
John Carmichael brings you a warm and lively wind-down listen every Friday night. This week John chats to Alec MacDonald from Moodiesburn. Alec hails from Breasclete in Lewis and last year won the Gold medal for traditional singing at the Dunoon Mod. During the show, Alec gets to choose his four favourite songs and we also hear a variety of music ranging from traditional country and western stars to some of the best contemporary singer songwriters.