Main content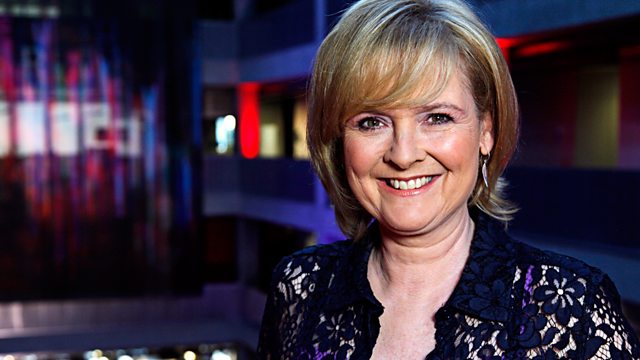 19/05/2013
Martha Kearney and guests review Baz Luhrmann's much anticipated film adaptation of F Scott Fitzgerald's The Great Gatsby, new exhibitions by Rankin and Michael Landy, the hit supernatural series from France, The Returned, and new books by Khaled Hosseini and James Salter.
Clips

The Great Gatsby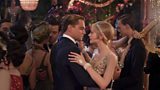 Baz Luhrmann is the first director in almost 40 years to take up the challenge of adapting F Scott Fitzgerald's great novel for the big screen.  The film reunites Luhrmann with Leonardo DiCaprio, who plays the role of Jay Gatsby, an enigmatic, self-made man who creates an opulent lifestyle with which he hopes to lure his lost love, Daisy Buchanan (Carey Mulligan).   Joel Edgerton co-stars as Daisy's philandering husband, Tom, and Tobey Maguire plays Nick Carraway, the narrator of Gatsby's story and perhaps his only true friend.  The 3D film is full of Luhrmann's trademark flamboyance - stylised sets, theatrical acting and extravagant costumes – which might seem an ideal match for this story of the rich and the reckless.   But does his film capture the subtleties of Fitzgerald's examination of the hollowness of the American dream?   
Photo: Courtesy Warner Bros.
James Salter - All That Is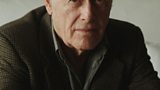 34 years since the publication of James Salter's last novel, All That Is spans several decades in the life and loves of Philip Bowman, a navy officer in World War II who becomes a successful publisher in post-war America.   Now 87 years old, the book sees Salter reprising the great themes of his work: war, love, sex and marriage, and what it means to write.  The book is written in Salter's signature style, with great economy of prose and meticulous sentence structure, a style much admired by fellow writers including Richard Ford, John Banville and Julian Barnes.  Yet despite having such heavyweight champions, widespread commercial success seems to have eluded him.  Can the publication of All That Is gain him a wider readership?  
All That Is is published this week.
Khaled Hosseini - And The Mountains Echoed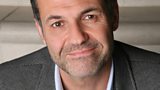 And The Mountains Echoed is the third novel from Afghan-born American writer Khaled Hosseini, whose books The Kite Runner and A Thousand Splendid Suns have sold 38 million copies in the past ten years.   The book – a multi-generational saga spanning six decades - explores themes of exile and separation, beginning with the story of a brother and sister, Abdullah and Pari, who are torn apart at a young age.   While the story begins in a poor Afghan village in the early 1950s, Hosseini's plot draws together the stories of an international cast of characters, including a wealthy female poet who leaves Afghanistan for a new life in Paris in the 1970s and a Greek plastic surgeon who helps reconstruct lives in war torn Kabul.  Hosseini is renowned as a master storyteller, but will this ambitious new book satisfy his millions of readers? 
And The Mountains Echoed is published this week.
The Rite of Spring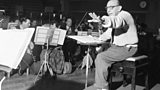 29 May 1913 was an evening at the theatre like no other.  The Ballet Russes, led by the impresario Sergei Diaghilev and choreographer and principal dancer Vaslav Nijinsky performed a new ballet at the Theatre de Champs-Elysees in Paris with music composed by Igor Stravinsky.  The combination of the avant-garde atonal music and Nijinsky's daring deconstruction of classical dance steps sent shockwaves through the audience.   The crowd whistled and jeered, the police were called and Le Figaro's critic Henri Quittard famously described the work as a piece of "puerile barbarity".  The premiere of The Rite of Spring has gone down in history as one of the most shocking and influential cultural events of the twentieth century.  A century later, does art still have the power to shock?
Rankin: Alive in the Face of Death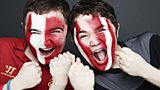 Renowned photographer Rankin is best known for his portraits of the fashionable and the powerful - the likes of Kate Moss and Madonna, Tony Blair and The Queen.  His new exhibition at the Walker Art Gallery in Liverpool - Alive: In The Face of Death – represents a new direction in his career and sees him tackling poignant subject matter.   Inspired partly by the death of the photographer's own parents, the exhibition is made up portraits of people who have in some way been touched by death. Some are living with terminal illness, others have a tale of survival, and some work in the death industry.  The project represents an interesting collaboration between artist and subject, with each volunteer being given a significant say in how they would be portrayed.  Rankin believes that death in this country is mostly hidden 'behind closed doors', so does this exhibition help to encourage open conversation about this most difficult of subjects?  
Alive: In The Face Of Death runs until 15 September.
Michael Landy: Saints Alive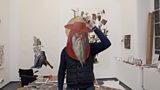 One of the original Young British Artists, Michael Landy is best known for Break Down (2001), a performance work in which he publically destroyed all 7227 of his possessions in an empty department store on London's Oxford Street.  Now as the (perhaps surprising) associate artist in residence at the National Gallery, Landy has been tasked with responding to the gallery's collection.  Inspired by Renaissance paintings depicting the violent deaths of Christian saints, Saints Alive is a series of giant kinetic sculptures created using recycled materials, which visitors can crank into action using pedals and levers.   But will visitors find Landy's mechanical martyrs – including a self-flagellating Saint Jerome, and a three metre-wide 'wheel of misfortune' based on the martyrdom of Saint Catherine - too irreverent?  
Saints Alive is at the National Gallery until 24 November.
The Returned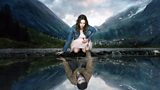 It's been twenty years since Channel 4 showed a fully-subtitled foreign language drama. Now they are bringing a hit new French supernatural series to our screens. The Returned (Les Revenants) has been a huge critical success in France, where it achieved the highest ratings ever for an original series on Canal Plus. Set in a remote village in the Alps, the series follows a number of adults and children as they return to their village after a long absence. Family and relatives are shocked by their reappearance. Writer and director Fabrice Gobert cites David Lynch and Swedish director Tomas Alfredson as influences.  Can the Gallic ghouls in his realist take on the zombie genre do for Channel 4 what Borgen and The Killing have done for BBC Four?  
The Returned begins soon on Channel 4. 
Mogwai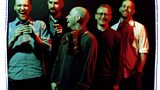 Formed in Glasgow in 1995, Mogwai are renowned for their powerful and beautiful soundscapes and for the absence of lyrics in much of their music.   Supported by the late John Peel in the early days of their career, the group have gone on to release seven studio albums and a number of EPs. 
In 2006 they were commissioned to compose music for the documentary film Zidane:  A 21st Century Portrait by Turner Prize winning artist Douglas Gordon. Now their soundtrack helps ramp up the tension in The Returned, the hit supernatural series from France.  Tonight they perform from this soundtrack live in The Review Show studio.  
Photo: Steve Gullick
Credits
| Role | Contributor |
| --- | --- |
| Presenter | Martha Kearney |
| Executive Producer | Pauline Law |
| Producer | Mark Crossan |