Main content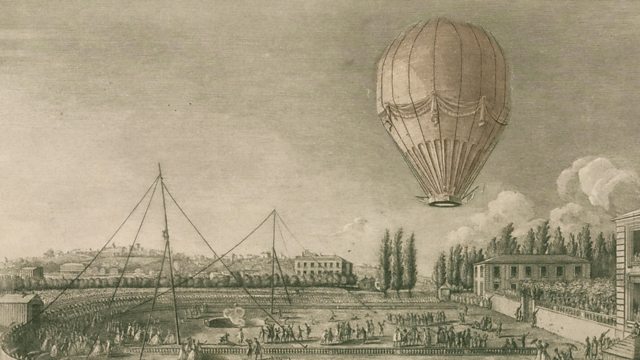 The story of Sweden's ambitious balloon adventurer Salomon Andree's audacious attempt to reach the North Pole in 1897. From May 2013.
In this heartlifting book, the Romantic biographer Richard Holmes floats across the world following the pioneer generation of balloon aeronauts, from the first heroic experiments of the 1780s to the tragic attempt to fly a balloon to the North Pole in the 1890s.
In a compelling adventure story, dramatic sequences include an unscheduled early flight over the North Sea, the crazy firework flights of beautiful Sophie Blanchard and the heart-stopping escape of two families from East Germany.
Early balloons also played a role in warfare - with the legendary tale of sixty balloons that escaped Paris during the Prussian siege of 1870, and a memorable flight by General Custer in the American Civil War.
These are stories where scientific genius combines with extraordinary courage and the power of an imagination that dares to claim the airy kingdom for itself.
Episode 5 (of 5):
Perhaps the most daring and ambitious of all the balloon adventurers was the Swede, Salomon Andrée, and his efforts to reach the North Pole by balloon in 1897.
Read by Rory Kinnear.
Abridged and Produced by Jill Waters.
A Waters Company production for BBC Radio 4.
More episodes
Next
You are at the last episode
Credits
| Role | Contributor |
| --- | --- |
| Author | Richard Holmes |
| Abridger | Jill Waters |
| Producer | Jill Waters |
| Reader | Rory Kinnear |