Main content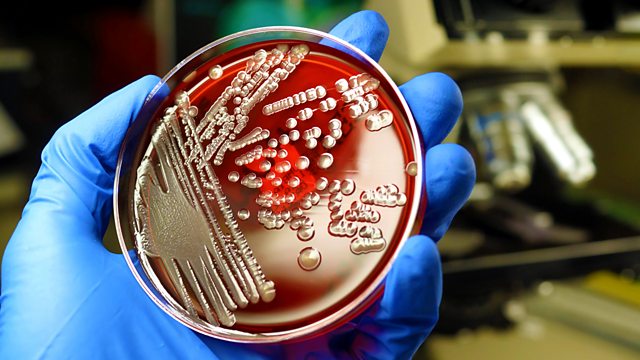 Superbugs
England's Chief Medical Officer says superbugs that cannot be treated by antibiotics are as big a threat as terrorism. Allan Urry asks if the NHS is able to cope.
In the first of a new series, File on 4 asks whether recent stark warnings about the threat posed by growing resistance to antibiotics have come too late.
The Chief Medical Officer of England, Professor Dame Sally Davies, has painted an apocalyptic picture where routine operations could become deadly in just 20 years if we lose the ability to fight infection.
But the programme discovers growing concern among doctors that bugs found in our hospitals have already developed the ability to withstand drugs which are effectively the last line of defence.
Has the Government drive to eradicate MRSA and C-Difficile left the back door open for more challenging strains of superbug to take hold? Does the health service know why numbers of healthcare infections of E. Coli are rising? And where are the new medicines to tackle the resistant strains? The programme hears there's little incentive for drug companies to produce new antibiotics because they won't be able to make enough money.
Allan Urry meets the medics on the front line in the battle to stop infection killing patients. Can the NHS win the war against the microbes?
Producer: Paul Grant.
Last on