Main content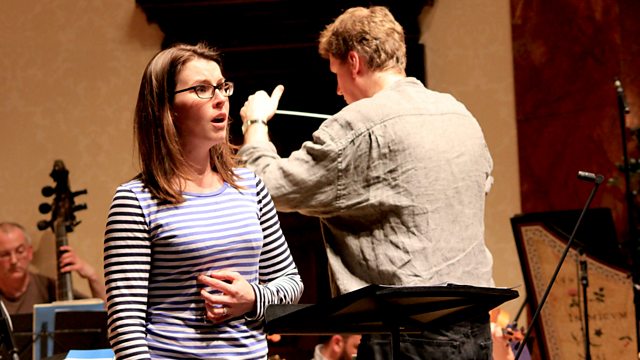 Classical Opera -Tales from Ovid
Classical Opera performs music based on tales from Ovid by Dittersdorf, Gluck, Haydn, and Mozart. Ian Page conducts, with Anna Devin, Christopher Ainslie and Benjamin Hulett.
Live from Wigmore Hall, London
Presented by Catherine Bott
Classical Opera performs scenes from operas by Gluck, Haydn and Mozart based on Ovid's Metamorphoses, together with one of Dittersdorf's descriptive 'Symphonies after the Metamorphoses of Ovid'.
Dittersdorf: Symphony in F 'The Rescue of Andromeda by Perseus'
Gluck: Scene from Orfeo ed Euridice
8.10: Interval music
8.30pm
Haydn: Scene from Philemon und Baucis
Mozart: Scene from Apollo et Hyacinthus, K38
Anna Devin (soprano)
Christopher Ainslie (countertenor)
Benjamin Hulett (tenor)
Michael Maloney (reader)
Classical Opera conductor Ian Page
The fifteen books of Ovid's Metamorphoses have inspired composers from Cavalli and Monteverdi to Britten and beyond. The recurring theme, as with nearly all of Ovid's work, is love, and Classical Opera's programme focusses on enchanting transformation scenes from operas by the three greatest composers of the Classical era.
Music Played
Live from the Wigmore Hall

Live from the Wigmore Hall