Main content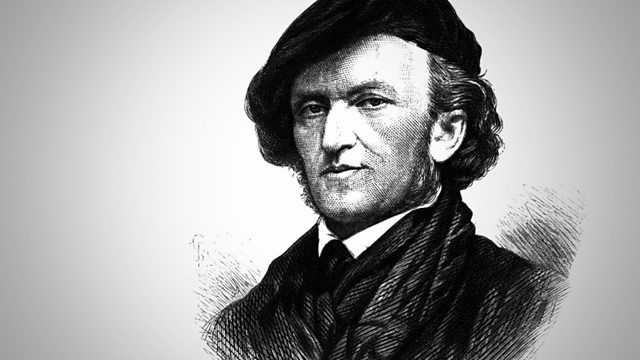 Wagner 200, Michael Landy, Prague
Presented by Anne McElvoy. With a debate on Wagner and antisemitism, discussing Prague as a 20th-century cultural capital and artist Michael Landy's new National Gallery show.
Night Waves with Anne McElvoy.
It is of course 200 years this week since the birth of the composer who perhaps excites more strong opinions about his life and work than any other. Tonight Professor Paul Rose, Barry Emslie and Dr Barbara Eichner discuss Wagner and antisemitism. Can one see it, hear it even, in his characters and music? And if so, does it matter? Anne McElvoy asks the questions.
Paris in the Roaring Twenties . Berlin in the Thirties . or New York in the Forties . cities regarded by many as centres of artistic innovation that led the way towards modernity . But what about Prague as a capital of the 20th century? Cultural historian Derek Sayer argues that Prague, especially in the interwar years, was a hotbed of artistic and architectural modernism and has been unjustly ignored. Joining Anne McElvoy and Derek in discussion is the artist Andrew Lass from the Czech surrealist group, and Dr Rajendra Chitnis specialist in Czech literature.
And many thought Michael Landy was a surprising choice when he was named as the National Gallery's Associate Artist two years ago. Now at the end of his tenure in the post, the Young British Artist who "doesn't paint" and is most famous for destroying all his worldly belongings on Oxford Street in Breakdown, presents his unique and boisterous take on the saints, inspired by the Renaissance masters in the gallery's collection.
That's Night Waves, tonight at 10pm with Anne McElvoy, here on Radio 3.
Last on
Chapters
Wager and antisemitism

Professor Paul Rose, Barry Emslie and Dr Barbara Eichner discuss Wagner and antisemitism

Duration: 19:24

Michael Landy

Anne speaks to Michael Landy about his new exhibition at the National Gallery, London

Duration: 08:16

Prague

What about Prague as a capital of the 20th century?

Duration: 17:23

Derek Sayer

Prague, Capital of the Twentieth Century: A Surrealist History written by Derek Sayer is published by Princeton University Press.

Broadcast