Main content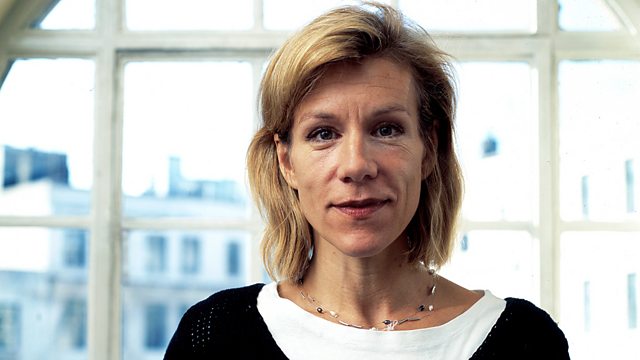 Richard Wagner: Transformations and Transfigurations
Juliet Stevenson and Michael Pennington are the readers in a sequence of poetry, prose and music evoking the spirit and art of Richard Wagner.
The much loved actors Juliet Stevenson and Michael Pennington present a selection of prose and poetry combined with music, evoking the spirit and art of Richard Wagner.
As part of BBC Radio 3's bicentennial celebrations of the birth of Richard Wagner, this edition of Words and Music does homage to one of the most outstanding of all Romantic composers - the man, it is claimed, who stands alongside Jesus Christ and Napoleon Bonaparte as having inspired more printed words than anyone else.
Transformations and transfigurations; music , memory and myth emerge through the poetry and prose of the "Nibelungenlied"; the works of Paul Verlaine, Charles Baudelaire, Stephane Mallarmé, and Gabriele D'Annunzio; the programme finds the "Wagnerian" in the writings of TS Eliot, DH Lawrence and Oscar Wilde; and gathers homages, portraits and reposts to the "Master" in the words of those who knew him, including Wagner's "Parsifal muse", Judith Gautier; the philosopher Freiderich Nietzsche; and Wagner's wife, Cosima. Each verbal leitmotif is sheathed in the Wagnerian glories that are Tristan, Parsifal, Lohengrin, The Mastersingers and The Ring.
Music Played
Timings (where shown) are from the start of the programme in hours and minutes
The Nibelungenlied" Stanzas 482-485, Trans. Cyril Edwards

Michael Pennington

The Nibelungenlied" Stanzas 482-485, Trans. Cyril Edwards

Juliet Stevenson

"The Nibelungenlied" Stanzas 976-997 Trans. Cyril Edwards

Michael Pennington

Wagner at Home" - Judith Gautier – Chapter 1 Translated by Effie Dunreith Massie

Juliet Stevenson

Richard Wagner: "The Art Work of the Future". Trans. William Ashton Ellis

Michael Pennington

TS Eliot: "The Waste Land – Fire Sermon"

Archive Recording of TS Eliot

DH Lawrence: "Women in Love" Chapter 4

Juliet Stevenson

Judith Gautier: "Wagner at Home" - Chapter 3 Translated by Effie Dunreith Massie

Michael Pennington and Juliet Stevenson

Oscar Wilde: "Portrait of Dorian Gray" - Chapter 4

Michael Pennington

Elizabeth Forster-Nietzsche: "The Nietzsche-Wagner Correspondence 1867"

Juliet Stevenson

Baudelaire: "Correspondances" trans. Geoffrey Wagner

Michael Pennington

TS Eliot: "The Waste Land – Burial of the Dead"

Archive Recording of TS Eliot

Gabriele D'Annunzio: "The Triumph of Death" - From Part VI: "The Invincible"

Juliet Stevenson

Friederich Nietzsche: "The Case of Wagner: A Musician's Problem".

Michael Pennington

John Ruskin: Letter to Lady Byrne-Jones 1882

Michael Pennington

Cosima Wagner: "Diaries"

Juliet Stevenson

Stéphane Mallarmé: "Homage" Trans. Henry Weinfield

Michael Pennington

AC Swinburne: "The Death of Richard Wagner"

Juliet Stevenson

Paul Verlaine: "Parsifal" Trans. John Turner

Michael Pennington

The hidden history of plant-based diets