Main content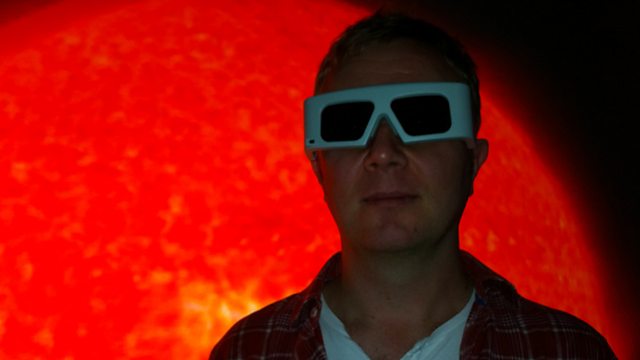 14/05/2013
Adam Walton joins the Aberystwyth Bioblitz, a scientific marathon to identify as many of the University campus's plant and animal species as possible in 24 hours.
Last on
Aberystwyth Bioblitz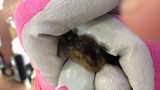 The students at Aberystwyth University are a fortunate bunch. The Penglais Campus is the only one in the United Kingdom to be situated within a biosphere reserve. This means rich pickings on the diversity front. So when it was suggested that the species to be found on the campus could be catalogued, Dr John Warren, a Senior Lecture in Ecology at IBERS, hit on the idea of a Bioblitz.
It's not the first Bioblitz to be held, but it could be a record-breaking one, given the status of the site. Adam Walton joined the scramble to identify as many species as possible on the site. He set out on a mini-beast safari in the surrounding woodland with a group of very young enthusiasts. Bird Walks, small mammal trapping and a talk on fungi were also on offer. And in the interests of diversity the hunt was not confined to land. There was pond dipping and stream sampling expeditions - and Marine Biologist Dr Pippa Moore led a tour of the university's well stocked aquarium.
Microbes are the most diverse group of organisms on Earth and occur everywhere in unimaginable numbers.  But never before has a bioblitz tried to include them. Over the last few weeks Aberystwyth University students have beenlooking for microbes in the most unusual of places around campus, in the soil, in puddles, door handles, even road salt bins and identifying them by analysing their DNA. 
One of the most endearing characters at the event was a captive, rather overweight, Pipistrelle bat. He's cared for by Annette Smith, of North Ceredigion Bat Group, who took him in after he was unable to fly. He now serves as a kind of bat ambassador at events like the Bioblitz, quickly dispelling any theories that bats are rather unappealing creatures. Annette had led a bat hunt on the campus in the small hours of Saturday morning, but had been disappointed. Finally, as the event was approaching its closing hours on Saturday night, the hardy bat enthusiasts were rewarded by sightings of two species, the Pipistrelle and Soprano Pipistrelle.
At the latest count (13th May 2013) more than 2000 species had been spotted and identified, including microbes, plants, mammals, birds, insects, reptiles, amphibians and fish. You can check for yourself what was recordedby following the Bioblitz Related Links on this page.
Broadcasts