Main content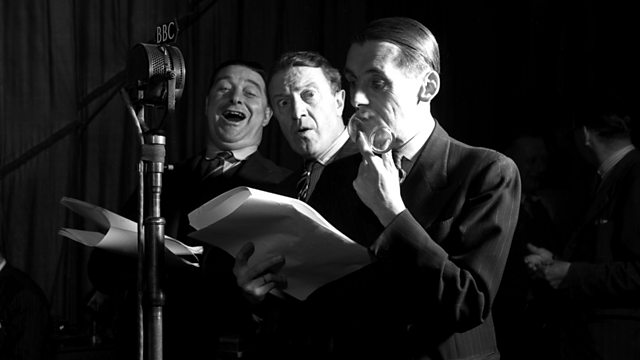 Blitzma
Goebbels tries to create a Nazi version of Tommy Handley's popular wartime radio show ITMA. Stars Sam Kelly and Gerard Murphy.
Tommy Handley was the man that made the nation laugh during the darkest days of the Second World War in his surreal wartime radio extravaganza ITMA (It's That Man Again)
Handley's main target was Adolf Hitler who can't understand why the British continue to defy him - until Goebbels explains it is all down to ITMA. So they decide to create their own Nazi version...
David Pownall's drama stars Sam Kelly as Goebbels, Gerard Murphy as Hitler, Stella Gonet as
Magda, John Forgeham as Churchill and Carolyn Backhouse as Helga.
Director: Martin Jenkins
First broadcast on BBC Radio 4 in 1999.