Main content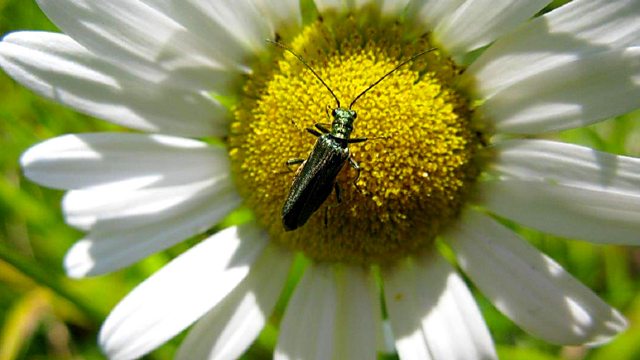 The Tenby Daffodil
Britain is home to an internationally unique daffodil found in west Wales. Chris Sperring joins botanist Ray Woods as they search for the Tenby daffodil.
For many the emergence of the daffodil is the real, true harbinger of spring. That flash of yellow across the countryside breathes vitality into a previously grey and dormant winter landscape. The spring of 2013 has been exceptionally cold and so these vibrant flashes of sunset yellow are an even more welcome sight to gladden the heart. There are around 26,000 species of daffodil in the World, however Britain is home to a special collection of true wild daffodils; smaller and less showy than the more usual cultivated stock, but superbly adapted to survive in our cold wet climate.
For Living World, presenter Chris Sperring joins botanist Ray Woods in search of one such daffodil, the Tenby daffodil, the National emblem of Wales. This daffodil is unique in that it is found nowhere else on the Planet except around Tenby and southwest Wales. Most often associated with places of habitation, its origins and history are now lost in history, but by the 1800's this species was abundant in hedgerow and field.
In the 1830's a horticulturalist in Tenby saw the economic potential of selling these miniature wild daffodils to gardeners and with the arrival of the railway to London, thousands of tons of Tenby daffodil bulbs were dug up from the Welsh countryside and sent to Covent Garden markets. For a few years daffodil mania gripped Britain, the countryside was harvested for bulbs, with reports of one farmer receiving £80 for the daffodil bulbs which were dug up in a single field. By the 1950's this once abundant species was almost extinct in the wild and it was only a chance query in the Tenby Tourist Information office in the 1970's saved this species from extinction, and in doing so revived the fortunes of other wild daffodils in Britain.