Main content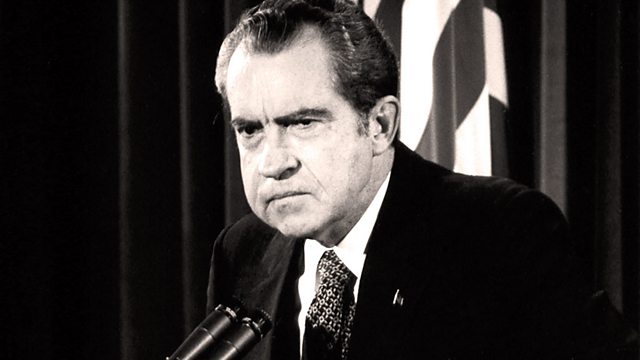 Heroes and Hacks
4 Extra Debut. Forty years after his profession brought down a president, investigative journalist Eamonn O'Neill looks at the heroics of Watergate through the lens of Hackgate.
Monicagate. Camillagate. Hackgate. Plebgate.
It's 40 years since the world was introduced to the original "gate" via the televised Senate Watergate Hearings. In this Archive on 4, journalist Eamonn O'Neill investigates the Watergate legacy. The film All the President's Men, with Robert Redford and Dustin Hoffman as Washington Post journalists Bob Woodward and Carl Bernstein, inspired an entire generation of journalists. "Deep Throat," "inside sources" and "follow the money" became buzzwords for a supposedly golden age of journalism.
But was it really hard-bitten reporting that brought down the leader of the free world? Or is that it a convenient myth, aided by Hollywood, indulgently lifting the expectations of journalists?
40 years later in Britain, the golden age seems to be long gone, thanks to the excesses of "Hackgate." It was Watergate in reverse, a scandal that brought down journalists, leaving politicians largely intact.
Eamonn examines the nature of modern investigative journalism, through archive from Watergate and other political scandals since. He talks to Washington Post journalists, including Bob Woodward, about their heroic status. He meets the new breed of "heroic" investigative journalists, including Heather Brooke, who helped expose the MPs expenses scandal, and Nick Davies, who exposed the phone hacking scandal for The Guardian.
Eamonn also looks at fate of the investigative press in a post-Leveson environment, searching for the line between hero and hack.
Producer: Colin McNulty
A Whistledown Production for BBC Radio 4.
Last on
Broadcasts