Main content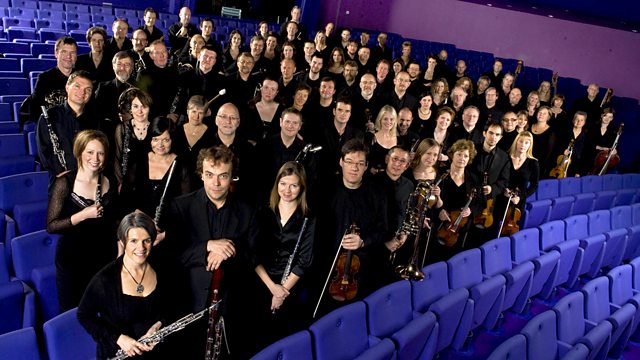 Featuring the BBC Philharmonic. Britten: 4 Sea Interludes (Peter Grimes). Elgar: Enigma Variations. Beethoven: Violin Concerto (with Sergey Khachatryan). Rachmaninov: Symphony No 1.
With Jonathan Swain.
To close our week of afternoons with the BBC Philharmonic featuring performances they've given around the world, we begin a concert they gave in Japan just a few weeks ago. Conductor Yutaka Sado was keen for audiences in his native country to hear the music of Britten, a composer he passionately champions, and especially Britten's landmark opera from 1945, Peter Grimes. Here Sado presents the 'Four Sea Interludes' to begin Afternoon on 3.
When Spanish-born Juanjo Mena joined the BBC Philharmonic two years ago as Chief Conductor, he was similarly keen to explore a British vein, and here he conducts the Enigma Variations, portraits of Elgar's friends "pictured within". The last two works this week are in performances given by the orchestra on tour in Austria and Germany: Gianandrea Noseda conducts Beethoven's Violin Concerto in Vienna with Armenian soloist Sergey Khachatryan, and Rachmaninov's powerful and tragic First Symphony in Aachen in northern Germany.
Britten: Four Sea Interludes (from Peter Grimes)
BBC Philharmonic,
Yutaka Sado (conductor).
2.15pm
Elgar: Variations on an original theme (Enigma)
BBC Philharmonic,
Juanjo Mena (conductor).
2.45pm
Beethoven: Violin Concerto
Sergey Khachatryan (violin),
BBC Philharmonic,
Gianandrea Noseda (conductor).
3.30pm
Rachmaninov: Symphony No 1
BBC Philharmonic,
Gianandrea Noseda (conductor).
More episodes
Next
You are at the last episode