Main content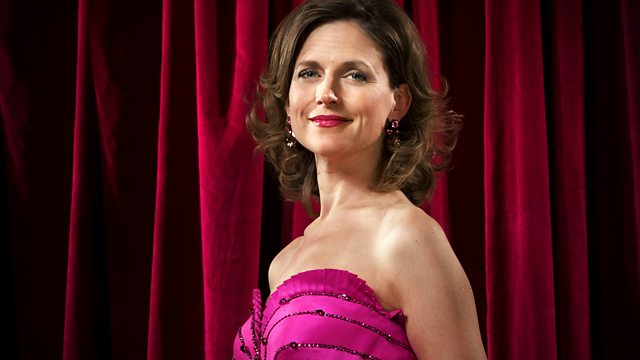 Rachmaninov - Aleko
Katie Derham presents a performance given in Turin of Rachmaninov's opera Aleko, a tale of jealous love and life set in a gypsy camp.
With Katie Derham.
Rachmaninov's student opera 'Aleko' is effectively his graduation exercise, a tale of jealous love and life set in a gipsy camp. Its series of cameos won Rachmaninov Tchaikovsky's friendship (among others), and launched his career as a composer. Gianandrea Noseda brings it to life in his native country of Italy with the BBC Philharmonic, and a cast of leading Russian soloists. Recorded in the RAI Auditorium in Turin.
After it, we hear the BBC Philharmonic - this week's featured orchestra - in a rapturously received performance given last year in Zagreb; Chief Conductor, Juanjo Mena, directs them in Mahler's epic Fifth Symphony.
Rachmaninov: Aleko
Aleko ..... Sergey Murzaev (baritone)
Young Gypsy ..... Evgheny Akimov (tenor)
Old Gypsy ..... Gennadi Bezzubenkov (bass)
Zemfira ..... Svetla Vassileva (soprano)
Old Gypsy Woman ..... Nadeshda Vassilieva (mezzo-soprano)
Chorus of the Teatro Regio, Turin,
BBC Philharmonic,
Gianandrea Noseda (conductor).
2.55pm
Mahler: Symphony No 5
BBC Philharmonic,
Juanjo Mena (conductor).