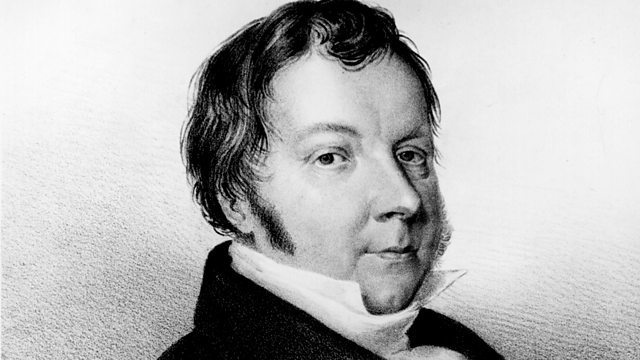 Described as the Napoleon of the Piano, Chopin said he was one of the three greatest masters alongside Mozart and Beethoven. This week, Donald Macleod explores the life and music of Johann Nepomuk Hummel.
Hummel was now famous all over Europe. The composer Robert Schumann wrote to Hummel asking for lessons although, by this stage, Hummel was minimising his teaching activities to focus on composition. Hummel did continue to tour throughout Europe, offering audiences works like his Rondo Brillant Op.98 and his Septet in C, nicknamed as "The Military". However, the older Hummel got, the less popular his concerts became. He was increasingly considered old-fashioned compared to popular new musical tastes such as the Paganini craze.
Towards the end of his life, Hummel worked hard to improve the situation of his musicians at Weimar, and also their widows and orphans, organising and giving regular concerts to generate money for them. By March 1837, Hummel gave his last public performance. Hummel composed a number of sacred works such as his Missa Solemnis in C. At his memorial concert, an unknown mass by the composer was performed.
Hummel set the benchmark for future pianists and also campaigned tirelessly for the uniformity of musical copyright laws in Germany. Goethe, a friend of Hummel's at Weimar, considered the composer to be the Napoleon of the Piano. One of Hummel's greatest works, which has kept his name famous today, is his Piano Sonata in F sharp minor.
Last on
More episodes
Next
You are at the last episode