Main content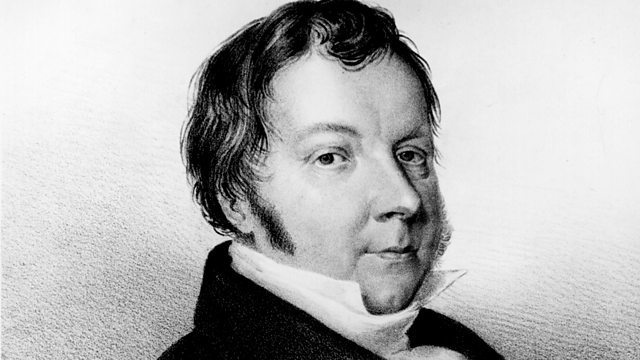 Donald Macleod traces Hummel's move from Stuttgart to Weimar, where he would remain for the rest of his life.
Described as the Napoleon of the Piano, Chopin said he was one of the three greatest masters alongside Mozart and Beethoven. This week Donald Macleod explores the life and music of Johann Nepomuk Hummel.
Whilst at the court in Stuttgart, Hummel had the luxury of working with one of the best orchestras in Germany, that included the virtuoso bassoonist Anton Romberg. It may well have been during this period that Hummel and Romberg performed the composers Grande Concerto in F for Bassoon and Orchestra. However, Hummel was not destined to stay long in Stuttgart as his relations with the authorities deteriorated to a point of no return.
By 1819, Hummel was appointed Master of Music to the Grand Duke of Weimar, where he'd remain for the rest of his life. Hummel's responsibilities were mainly to conduct the court orchestra, most often in the performance of opera. Hummel didn't promote many of his own stage works during his time in Weimar, although he'd composed many theatrical works including music for the ballet The Magic Castle.
Hummel's contract at Weimar allowed him greater freedom than any of this previous court positions had. He was given regular time off each year to tour as a concert pianist, including travelling to Russia where he met John Field, and to Warsaw where he met Chopin. His name became well known far and wide, and Hummel soon found himself propositioned by an Edinburgh businessman to set some Scottish folksongs including, For the sake o' Somebody.