Main content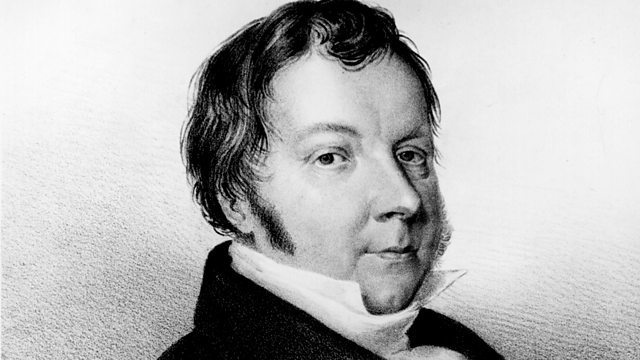 Donald Macleod focuses on Hummel's career in Vienna, where he met Beethoven, with whom he had a rocky relationship.
Described as the Napoleon of the Piano, Chopin said he was one of the three greatest masters alongside Mozart and Beethoven. This week Donald Macleod explores the life and music of Johann Nepomuk Hummel.
Hummel soon found himself returning to Vienna, dismissed by Prince Esterhazy in 1811. One bone of contention was that Hummel spent too much time writing stage works to be performed in Vienna instead of carrying out his official duties at Eisenstadt. One such stage work was Hummel's opera, Mathilde von Guise, about a fictitious princess who wishes to marry below her station.
In was in Vienna that Hummel met Beethoven and the two developed a rocky friendship. Soon, Hummel got married to a famous singer of the day, Elizabeth Rockel. This caused further tension between the two composers, as Beethoven may have had romantic designs on Rockel as well. Elizabeth would go on to sing a number of Hummel's songs, of which he composed many, including his Air a la Tirolienne with variations.
Hummel didn't remain in Vienna long and, with the support of his wife, started to tour as a pianist again. His name was becoming more recognised around Europe and, with this success, came the offer of a new position to the Wurttemberg Court in Stuttgart in 1816. He wowed the Stuttgart audiences with his piano playing, possibly with one of his recent compositions, the Piano Concerto in A minor Op.85.