Main content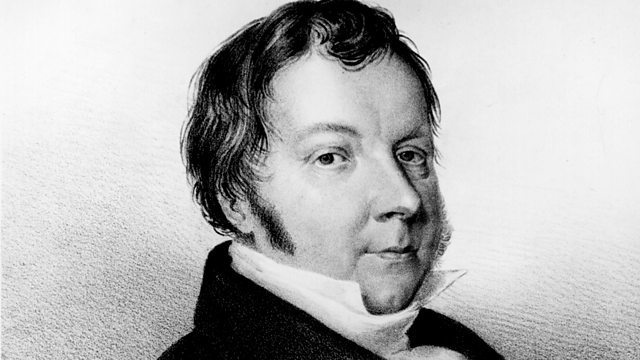 Donald Macleod focuses on Hummel's work for Prince Esterhazy of Hungary, seen very much in the shadow of Haydn.
Described as the Napoleon of the Piano, Chopin said he was one of the three greatest masters alongside Mozart and Beethoven. This week Donald Macleod explores the life and music of Johann Nepomuk Hummel.
Hummel was making quite a name for himself, and was now in close contact with Haydn. It was Haydn who supported Hummel in applying for a number of royal positions, and he was eventually appointment Director of Music to Haydn's own patron, Prince Esterhazy. The Prince had already become acquainted with the music of Hummel, in particular his Trumpet Concerto in E flat, which remains the composer's calling card today.
Hummel's contract to the Prince gave him a good salary and lodging at the palace of Eisenstadt, where he was required to take over a number of duties from Papa Haydn. However, Haydn was a hard act to follow and young Hummel found himself resented amongst his colleagues, and was soon at loggerheads with the Prince. Part of Hummel's duties during this time were to compose a number of sacred works for Prince Esterhazy. These include the Mass in B flat major, which pleased the Prince greatly.