Main content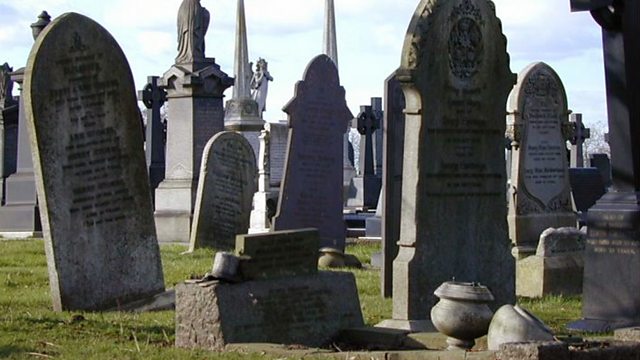 Public Enemy, FR Leavis, Tate Britain, Death
Matthew Sweet visits Tate Britain to examine a complete re-hang of the collection with artworks from 1540 to the present day.
Tate Britain unveils a comprehensive new vision of its permanent collection. Thematic presentation has given way to strict chronology in a hang which the curators believe is at once challenging and refreshing. Matthew Sweet has been down to Millbank to investigate.
New research has revealed that only one third of us has made a will and a very small percentage of the population has made plans for the end of their lives. Matthew Sweet and guests discuss the idea of the good death, who is controlling the way in which we end our lives and to what extent death remains the ultimate taboo.
Susannah Clapp joins Matthew in the studio with a first night review of Public Enemy, a new production of Ibsen's play about corruption and the nature of the public good in a new adaptation by David Harrower.
During the twentieth century the literary critic F R Leavis had a profound impact both on his students and the wider debate about books and the value of reading. He argued that making judgements about the quality of books was not only possible but also necessary to shore up society against its ruin. His spirit has been summoned to the discussion table in the recent wranglings about what should be taught to children in schools and the moral value of literature but has his influence waned and indeed has the study of English literature had its day? David Ellis, who studied with Leavis, and the novelist Margaret Drabble discuss his influence and reputation.
Last on

Chapters
Tate Britain

The Tate Britain unveils a comprehensive new vision of its permanent collection.

Duration: 13:49

Public Enemy

Susannah Clapp joins Matthew Sweet with a first night review of Public Enemy.

Duration: 07:35

Death

Matthew Sweet and guests discuss the idea of the good death.

Duration: 14:12

F R Leavis

David Ellis, who studied with Leavis, and novelist Margaret Drabble discuss his influence.

Duration: 09:53

F R Leavis

Memoirs of a Leavisite: The Decline and Fall of Cambridge English by David Ellis is published by Liverpool University Press.

Dying Matters Awareness Week

Broadcast