Main content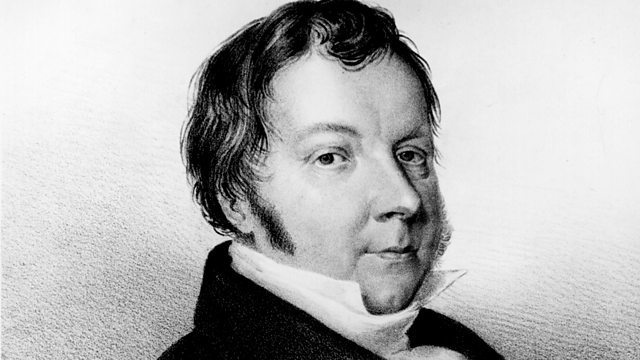 Donald Macleod explores Hummel's early years, when the composer was the favourite pupil of Mozart.
Described as the Napoleon of the Piano, Chopin said he was one of the three greatest masters alongside Mozart and Beethoven. This week, Donald Macleod explores the life and music of Johann Nepomuk Hummel. At the height of his career, Hummel was the most expensive teacher in Germany, whose virtuosic performances as a pianist had audiences standing on their seats to get a better view. He was the favourite pupil of Mozart, and seen in his day as Haydn's musical heir. Robert Schumann shyly wrote to Hummel asking for lessons, whilst Franz Schubert dedicated his last three piano sonatas to him. Hummel's life wasn't all fame and glory. He had to rely significantly on royal patrons for survival and relations with these benefactors often deteriorated into heated disputes. At the height of his power, he campaigned for a uniform copyright law allowing future composers to be paid for performances of their music, and his work as a pianist and teacher established principles which are still followed today.
Johann Nepomuk Hummel came from a musical background, and his talent was quickly recognised. As a boy he played both piano and violin, but one street performance led to a fight with another boy, and Hummel clouted the lad over the head with his violin and smashed it to bits. Hummel may have been reticent about playing the violin from this point, but he still composed for the instrument, including his Sonata for Piano and Violin Concertanti.
Hummel was soon introduced to Mozart, who allowed the young boy to live with him for around two years. Here, Hummel learned more about music and met many famous people. Hummel and Mozart often played piano duets together and Hummel would go on to compose a number of piano duets, including his Piano Sonata in A flat, Op.92.
The piano would become very significant in Hummel's career as a teacher, performer and composer. He wrote numerous piano sonatas and concertos. However, Hummel was also interested in composing for other, less conventional, instruments, such as his Mandolin Concerto in G.
More episodes
Previous
You are at the first episode