Main content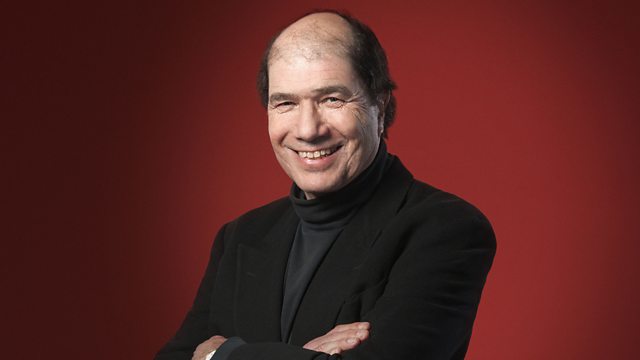 Jonathan Hyde
Michael Berkeley's guest is actor Jonathan Hyde. His musical choices include a traditional Scottish folk song, as well as works by Bizet, Britten, Handel and Stravinsky.
Michael Berkeley's guest is Australian-born actor Jonathan Hyde, a member of the Royal Shakespeare Company who has appeared in numerous plays from Shakespeare to Chekhov, Oscar Wilde and Tom Stoppard. He recently appeared as the speech therapist Lionel Logue in the stage version of The King's Speech. His film roles include J. Bruce Ismay, managing director of the White Star Line in the 1997 blockbuster Titanic, and Sam Parrish/Van Pelt the hunter in Jumanji, as well as the Egyptologist in The Mummy. His many TV appearances include roles in Spooks, Foyle's War, Sherlock Holmes and Endeavour. He is currently appearing in Travels with my Aunt at the Chocolate Menier Factory in London.
Jonathan Hyde is married to the Scottish singer Isobel Buchanan, and his musical choices include his wife as Micaela in Carmen, and singing a traditional Scottish folksong; part of Britten's Variations on a theme of Frank Bridge, an aria from Handel's Atalanta, and extracts from Stravinsky's ballet Apollon musagete.